Whats happen?
When opening a specific project, the message Promob has stopped working.
Why does it happen?
The situation can occur for the following reasons:
There is a problem with the printer driver or configuration;
The user logged into Windows does not have administrative permissions to open the project;
The project is corrupted or blocked.
What to do?
Solution 1: Save project to Desktop
1. If you are opening the project directly from an e-mail or USB stick, save the file to the desktop of your computer;
2. Try to open the project again. If the situation persists, go to solution 2.
Solution 2: verify installed software
1. Access the Control Panel - Programs and Features. Make sure the PlaysTV and Raptr apps are found in the program list. If installed, it is necessary to remove them from the computer;
2. Try to open the project again. If the situation persists or the applications are not found, proceed to solution 3.
Solution 3: check default printer
1. Set another printer as the default:
Access the Control Panel - Devices and Printers from your computer;
Select the Microsoft XPS Document Write or Microsof Print to PDF printer, select Manage;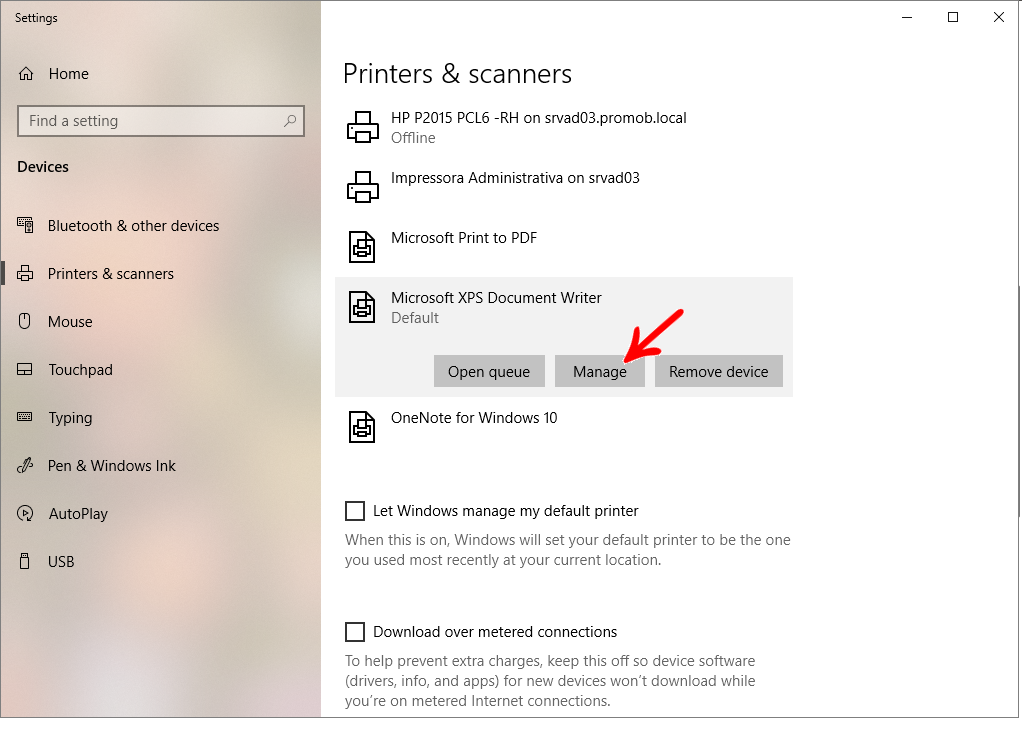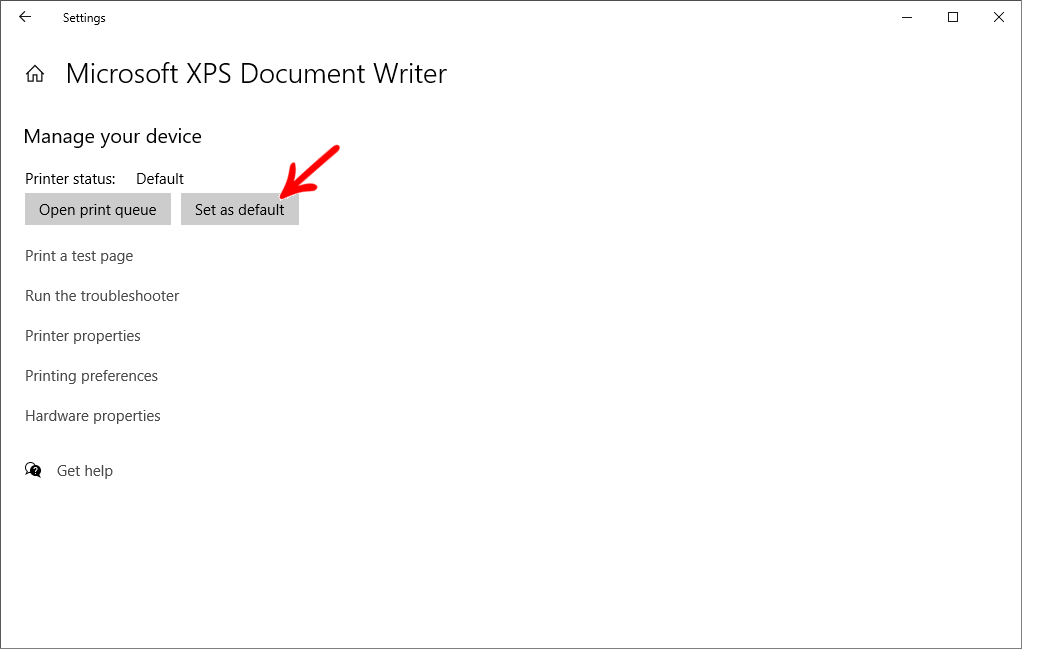 2. Try to open the project again. If the project opens correctly, ask the computer technician to update the printer driver used normally. If the situation persists, proceed to solution 4.
Solution 4: Open project on other computers
1. Open the project on another computer:
If the project has opened correctly on another machine: Request assistance from a computer technician to verify the administrative permissions of the user logged into Windows.
2. Project is not opened on any computer:
Perform a request opening with Promob Technical Support containing the following files:
Screen print or description of the message that is displayed;
Project in which the situation occurs;
Project.bak file (usually saved in the same location as the project).
IMPORTANT: This documentation refers to when this situation occurs when opening a project on Promob. If it occurs at a specific time, access the following links:
Promob - Promob has stopped working while generating budget
VPromob - Promob has stopped working while opening or during its use
Promob - Promob has stopped working when printing project
Promob - Promob has stopped working when saving a project or clicking the "open" option