What happens?
When you open Promob Central you will see a message telling you that you need to update .NET CORE, as shown in the image below: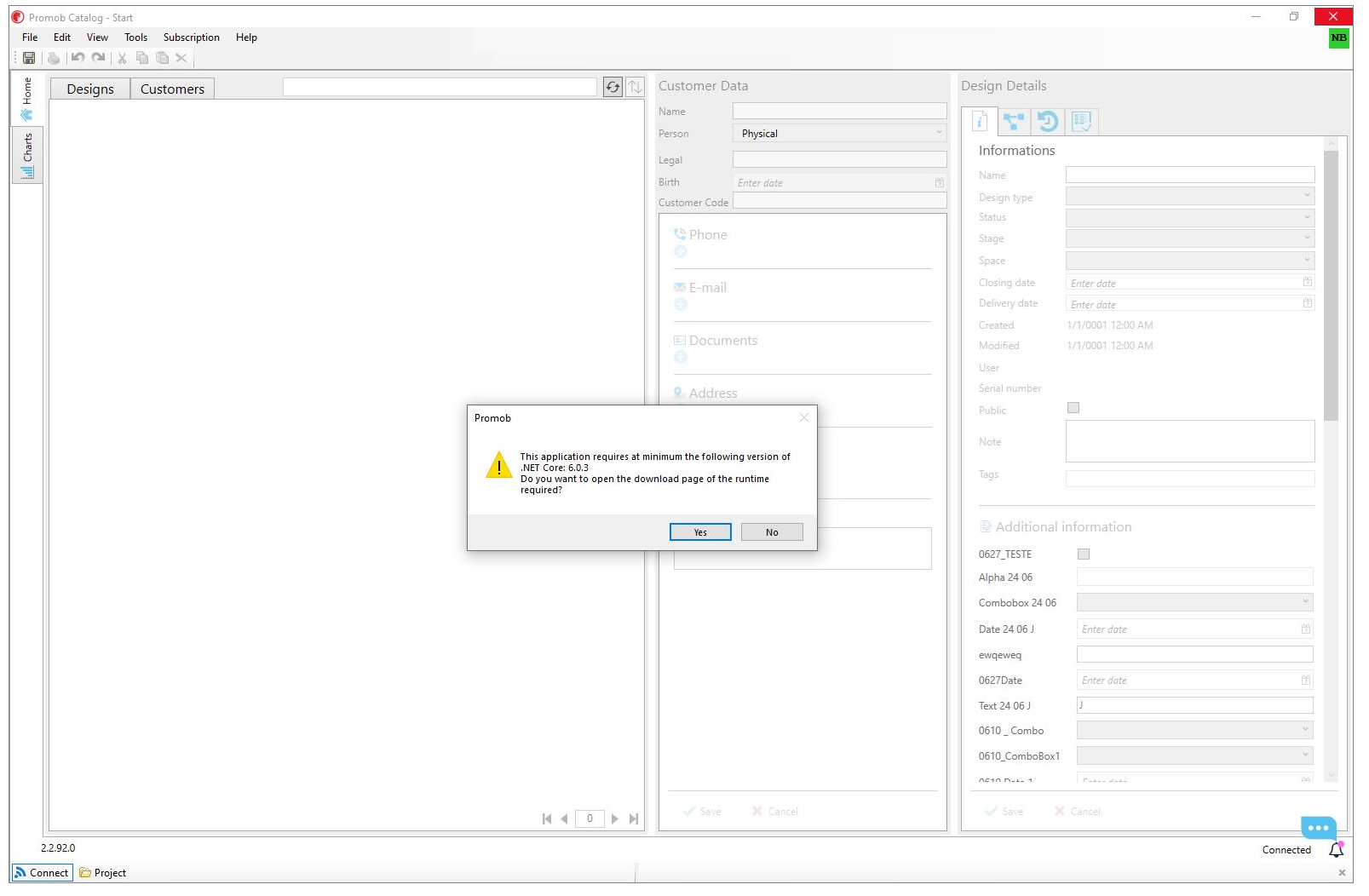 Why does it happens?
It occurs because no .NET Core 6 was detected installed on the computer that is lower than or equal to version 6.0.3.
IMPORTANT: This application is required to use Promob Central.
What to do?

Download and install the latest version of the .NET CORE 6 Runtime
1. In the message that appears, click YES to open the download page in your default browser. If the page does not open, click this link to start the download https://dotnet.microsoft.com/download/dotnet/6.0/runtime .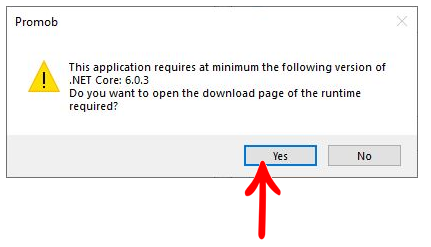 2. On the page that appears, select the desktop option and your Windows architecture.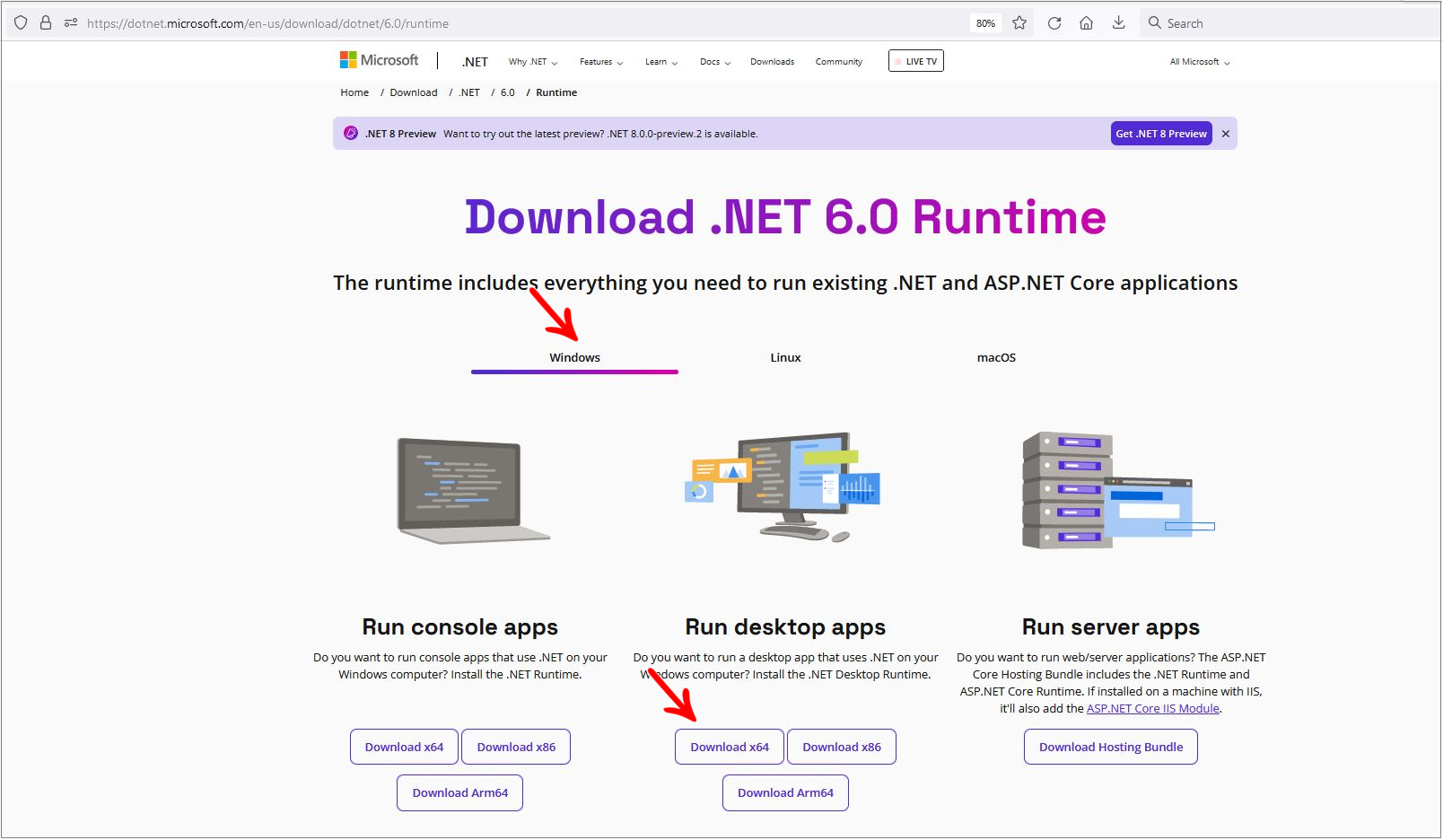 IMPORTANT: to find out the architecture of your Windows, right-click on My Computer on the desktop, and select Properties, varying from version to version of Windows, in the case of the image below Windows 10 will appear as follows:
3. After downloading, run the downloaded.exe file and follow the instructions provided. After installation it is recommended that you restart your computer, after performing these steps Promob Central will open correctly.