What happens?
When activating Promob, the message Invalid Serial Number is displayed.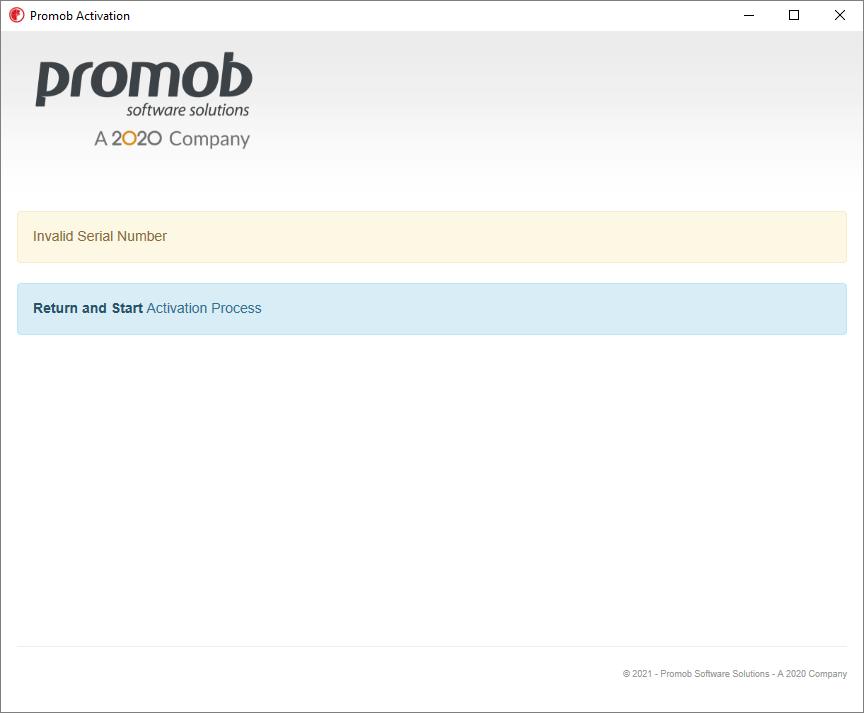 Why does it happen?
The situation occurs because the Promob Serial Number entered during the activation process is not valid.
What to do?
Solution 1: check Serial Number
1. Check the Serial Number entered and perform the activation process again.
Solution 2: open request to Promob
1. Open a request to Promob Support for the situation to be verified.