NOTICE - READ BEFORE PROCEEDING
The procedure described below was developed from tests carried out by Promob's Technical Support and obtained effective results. It is important to consider that carrying out this step-by-step procedure may influence your computer's settings and operation. In this way, Promob advises that the performance of this procedure be accompanied by a trusted IT technician;
Promob is not responsible for performing computer maintenance and configuration services.
To zoom in or out of text and other Windows 10 items:
1. With the Promob closed click with the right mouse button on the computer's desktop and select the option Display settings;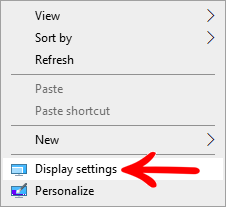 2. On the Display tab, under Scale and layout, it can be seen that the scaling is already set at 100%, the recommended, as shown in the image of item 3.
3. If you want to customize the scaling, click on the option Advanced scaling settings;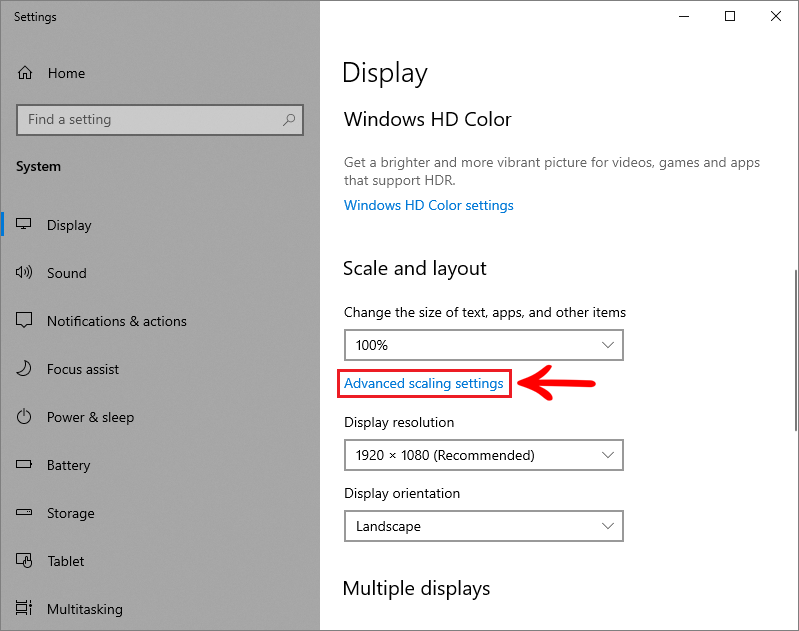 4. The following screen opens: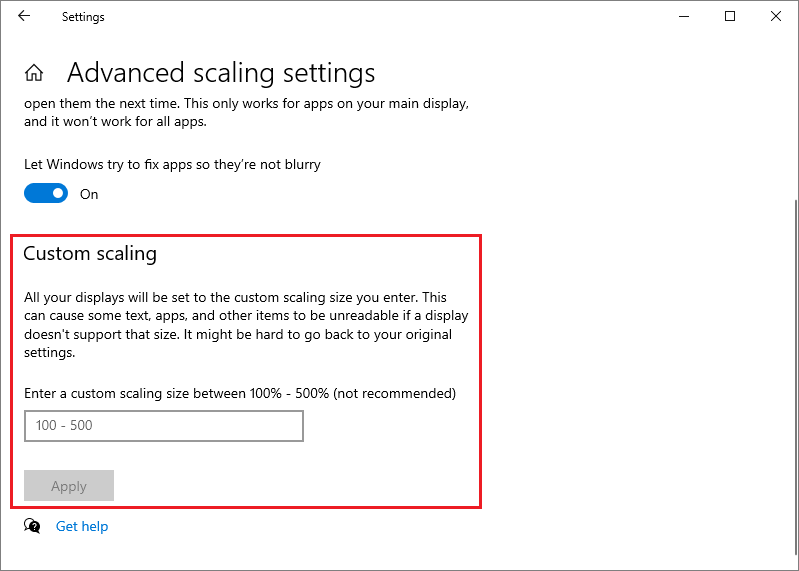 5. Enter a custom scale size between 100% - 500%.
IMPORTANT: use the 100% scale size, as it is the most recommended. The other sizes are not recommended as they can reconfigure your computer, making texts, applications and other items unreadable.
6. Click Sign out now for the settings made to be applied.
NOTE: This option will restart your computer.