What happens?
When downloading the Promob files, the message There are no component publications is displayed.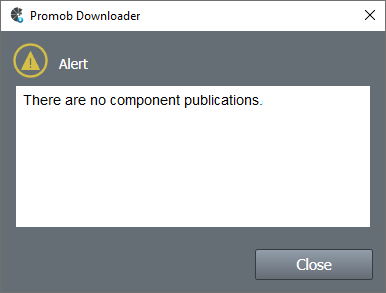 Why does it happen?
The situation can occur for the following reasons as there is no media available for downloading the Promob in question.
What to do?
Solution 1: open request to Promob
1. Open a request to Promob Support for the situation to be analyzed.