To move the closet hanger:
1. Select the hanger with double mouse click and go to Tools - Movement. Note that displacement arrows are displayed in the 3D space;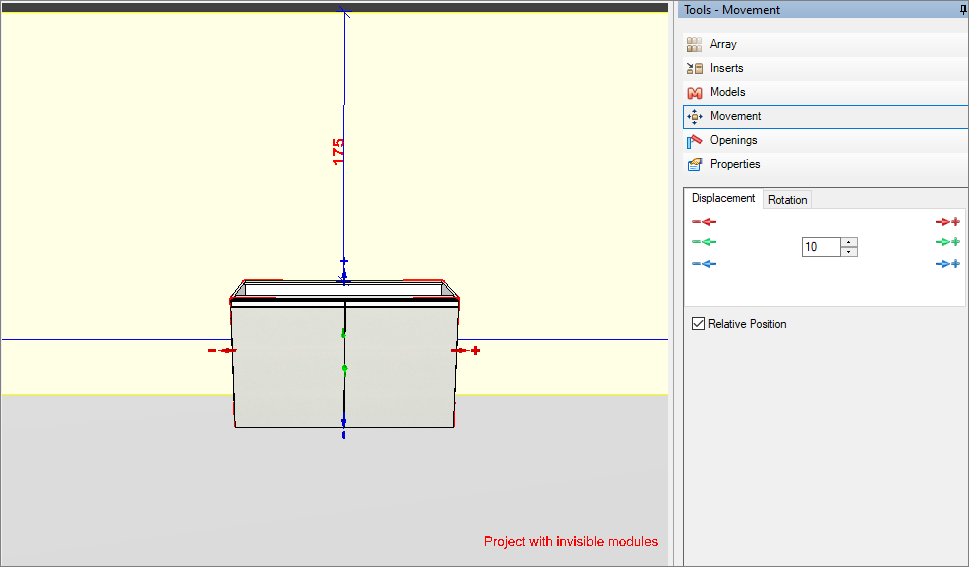 2. Inform the movement value, according to the measurement unit defined in the Promob Preferences, and click on the arrow that represents the movement direction.
TIP: when using this tool, the module selected in the environment receives the same indication as the arrows available on the Panel. You can click on the arrows next to the module to move it according to the value informed for the move.