Updating Windows is essential for the smooth functioning of your Promob, as important components used in Promob are downloaded from them. Promob recommends that Windows is always up to date.
WARNING - READ BEFORE PROCEEDING
The procedure described below was developed from tests carried out by Promob's Technical Support and obtained effective results. It is important to consider that the realization of this step by step can influence the settings and operation of the computer. Thus, Promob advises that the performance of this procedure is monitored by a trusted computer technician. Promob is not responsible for performing computer maintenance and configuration services.

To check if updates are available in Windows, do the following:


Windows 8 and Windows 10
1. Go to the Computer Start Menu and search for updates.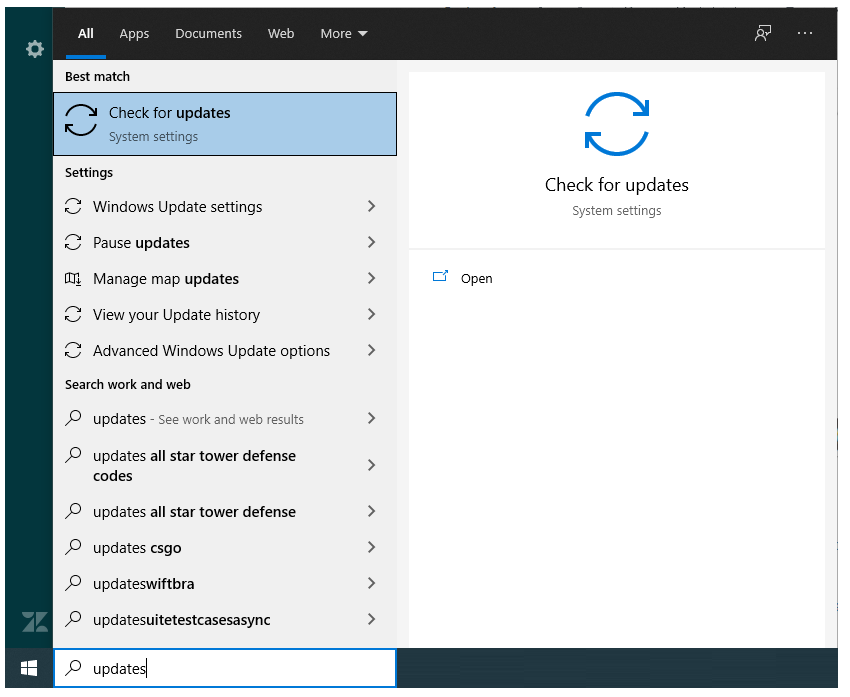 2. Find and click the option to Check for updates.
3. If updates are available, they will be displayed on the next screen.