What happens?
When accessing the Promob Catalog to generate the cutting plan for the project, the Invalid Attribute COMPONENT unconformity is displayed.

Why does it happens?
The unconformity happens when a module in the project is not a tamburat/engross, and is with the Component attribute checked as true.
What to do?
Correct the Component attribute of the module reported in the notification of unconformity.
1. Open the Promob Catalog;
2. Select the module informed in the unconformity;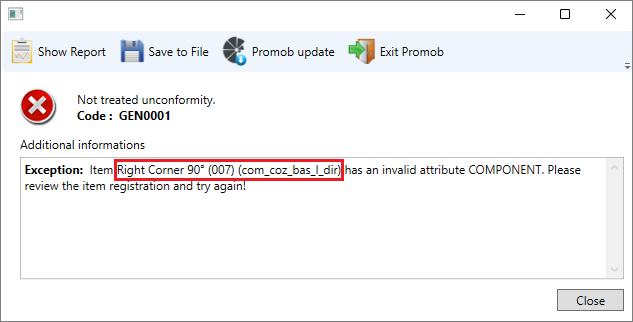 3. In the Module Menu locate the Attributes item;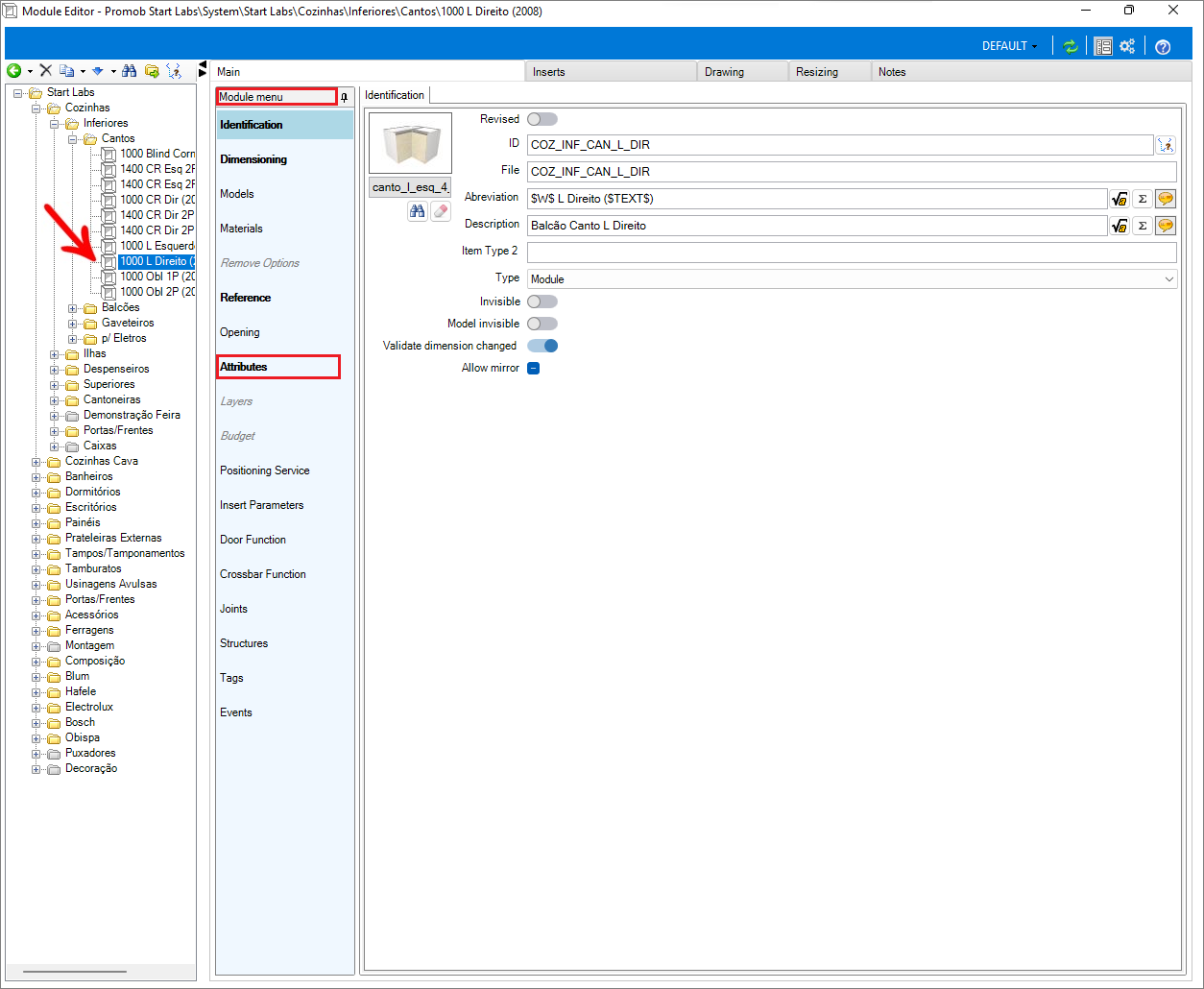 4. Locate the Component item;

5. Check that the Component item has the value True. Substitute it for the value False and the unconformity should be corrected;

6. If the unconformity persists, Contact Promob Support for more information click here.