In order for the Merchant to purchase a unique product it is necessary to request the purchase authorization to the Manufacturer of the product. This request is made through the Promob Portal. To request authorization to the Manufacturer to join a product:
1. Access the Promob Services Portal;
2. Click on the Promob Store - Buy Products menu;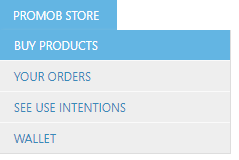 3. In Custom Products click on the product you want to purchase or use the search field;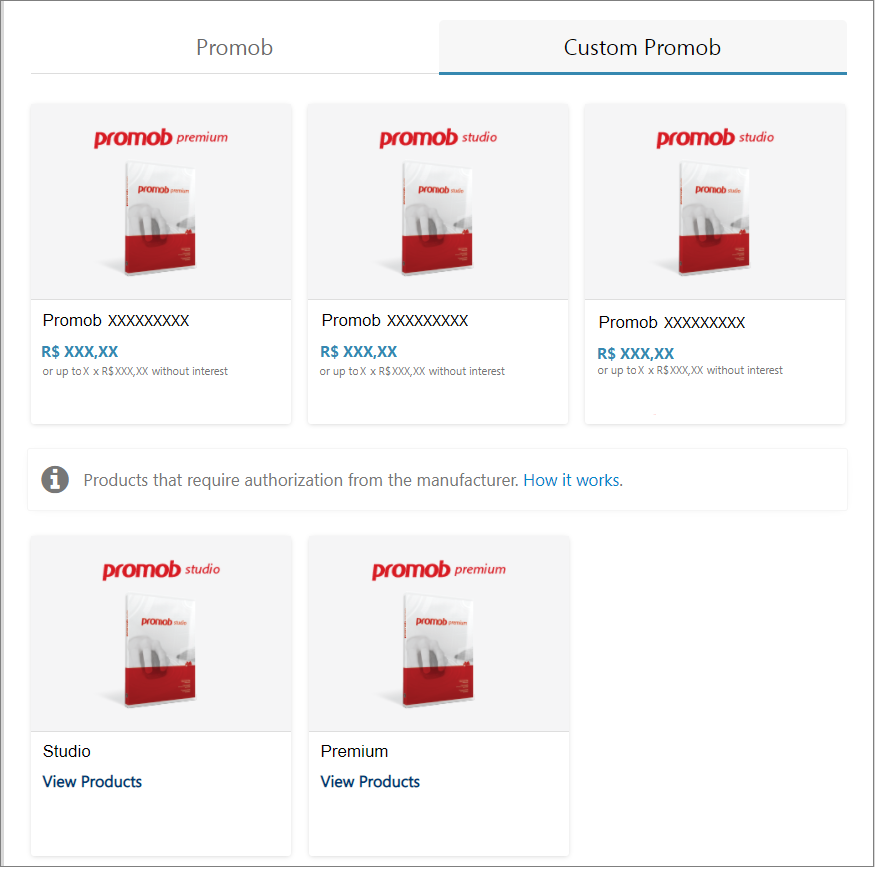 4. After clicking on the product you want to purchase, its options are displayed. Click on the desired option or use the search field. Click Request authorization;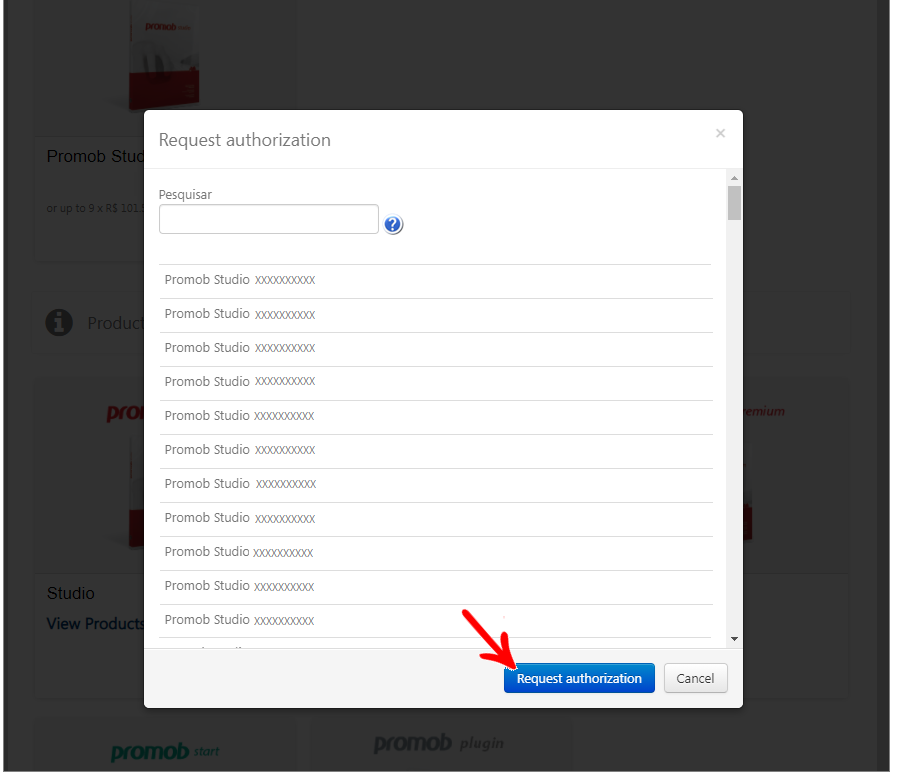 5. The Authorization Status page appears with the message Your request was successfully registered! Just wait for the return of the manufacturer. You will be notified by e-mail of the progress of this request;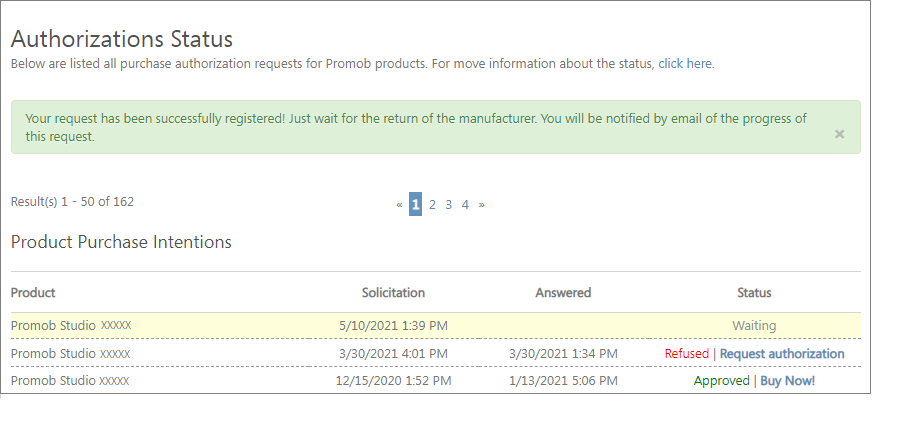 6. After the Manufacturer has released the authorization, the requested product will appear in the list of Available Products.