After installing Promob, perform the following procedures:

IMPORTANT: To carry out the process of activation of the subscription of Promob, it is necessary that the computer has access to the Internet.
1. Open the Promob you want to activate, and click on Activate Now.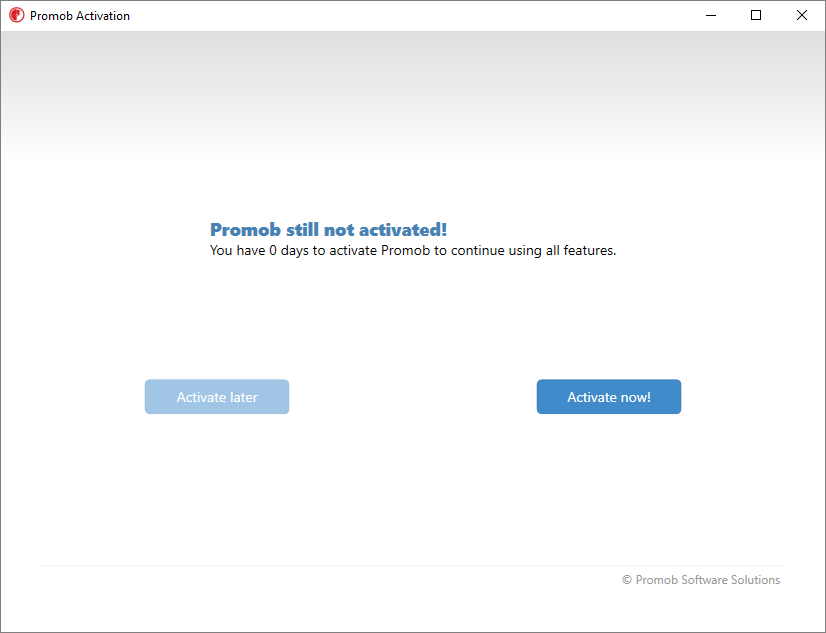 2. Enter the Promob serial number and click Continue;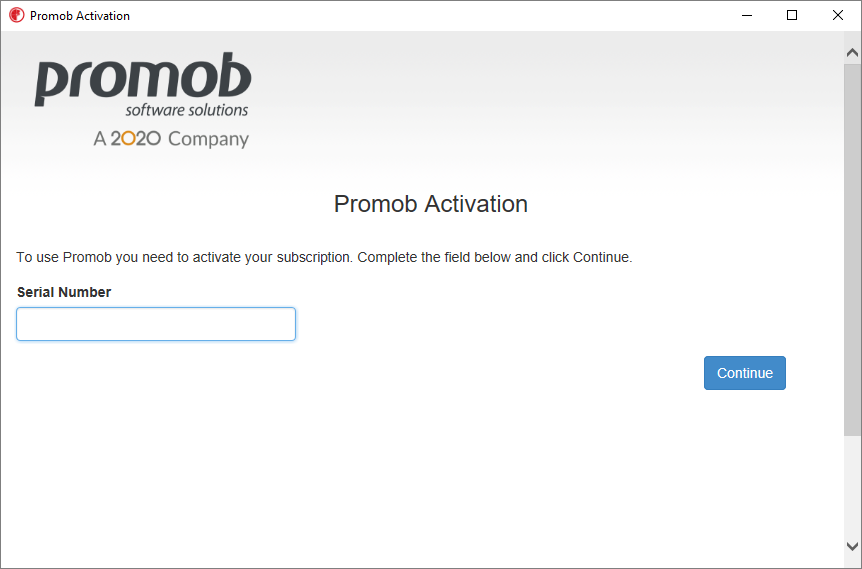 3. Enter the e-mail and password to access the Promob Services Portal and click Enter. Then Promob will open.