To print design in black and white:
1. Enable the viewport toolbar by clicking Edit Viewport;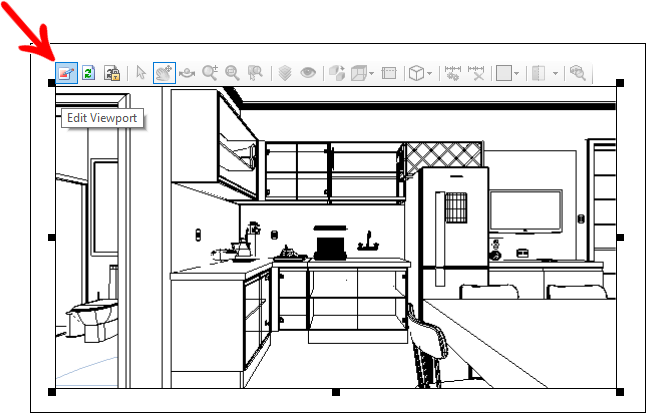 2. Click on the Shade Modes button and select the Hide BW option. Note that design items are displayed in black and white;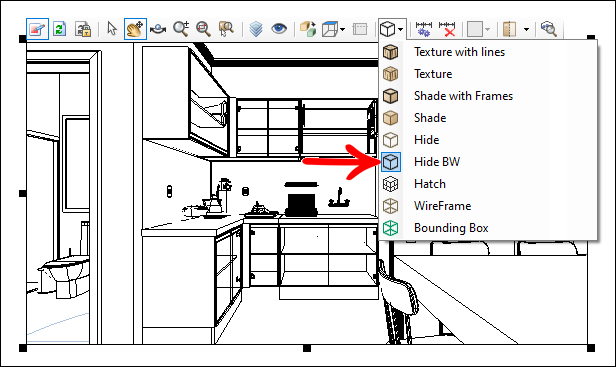 3. Click on the Print button and select the printer that will be used.