When using upper furniture from the kitchen library, we can insert bottom finishing, as shown in the image: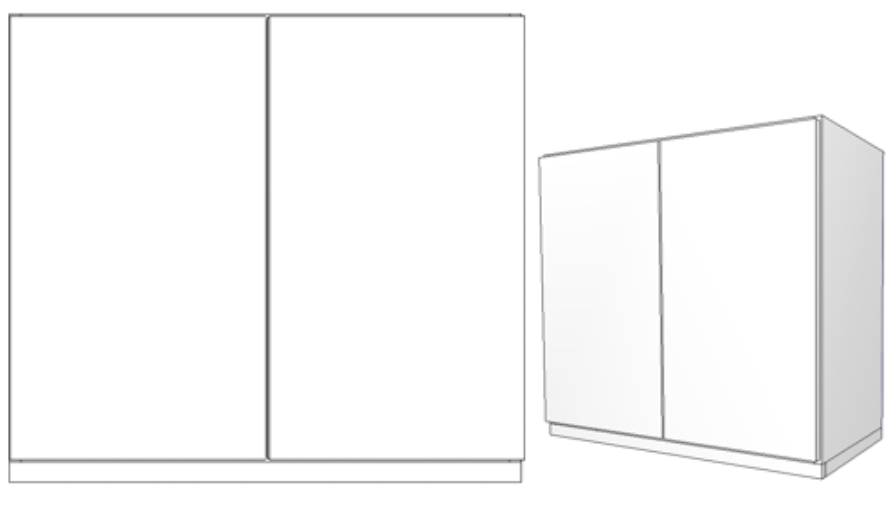 To insert this finishing:
1. Select the top module in the 3D space;
2. Access the Tools – Inserts;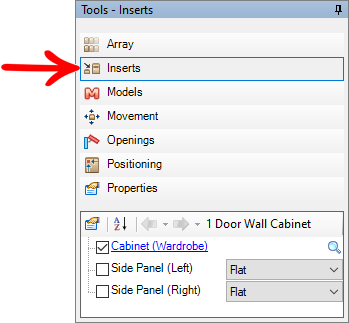 3. Enable the Show inserts with Insert Function option and the Bottom Finishing option;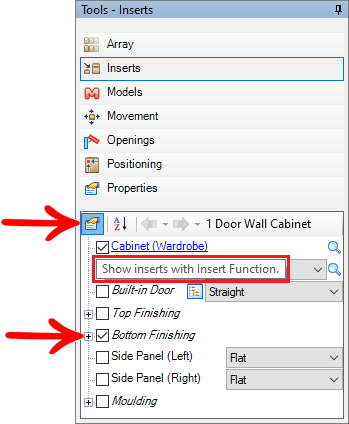 4. If you only want to insert a finishing on some side of the module, click on the + symbol next to the name Bottom Finishing and enable the option on the side you want to insert.