Promob subscriptions can be identified via the Portal or via the Promob where they are active. To find the serial numbers:
Consult the serial number activated on Promob
1. To look up the serial number activated in Promob, open Promob and click on the Help - About menu or press F11 key.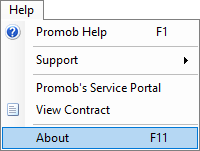 2. Check the Serial Number activated on the computer.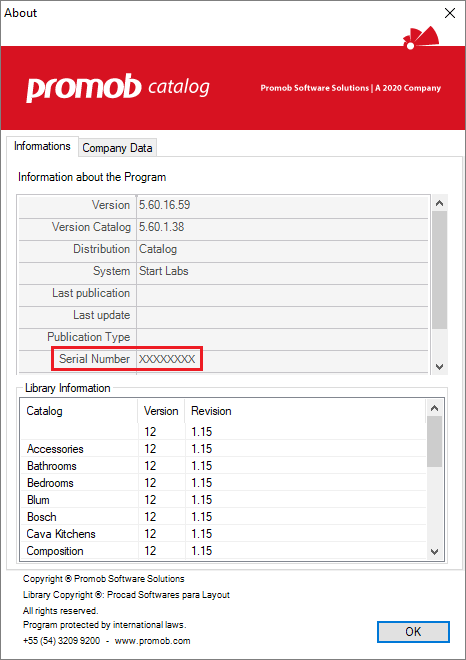 Look up all serial numbers for an account
To see all Serial Numbers for an account, go to the subscription management page on the Service Portal and see all Serial Numbers for the account.