IMPORTANT:
Opening the design in a Promob different from the system used for its creation can cause problems in loading some information.
To open designs:
1. Click the Open button on the top toolbar, click the File - Open menu or press Ctrl+A;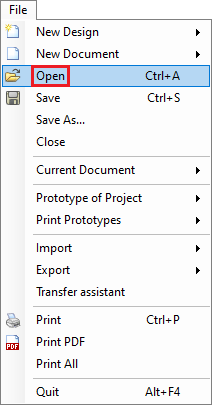 2. Access the directory where the design file is saved, click on the file and click Open.