What happens?
When opening a project made in a previous version of Promob, it displays the message Not available.
Why does it happen?
The situation occurs because some model is no longer available in the Promob library. To identify the reason for withdrawing the model, it is necessary to contact the manufacturer of the model.
What to do?
IMPORTANT
Available model options may vary by manufacturer;
This functionality is available from the 2010 version of Promob. To consult the version of your Promob click on the menu Help - About.
To replace models that are no longer available:
1. When using existing designs, with models that are not available in Promob, they are displayed in blue, with transparency;
2. Access the Tools - Models and note that the information Not available is displayed next to the unavailable model;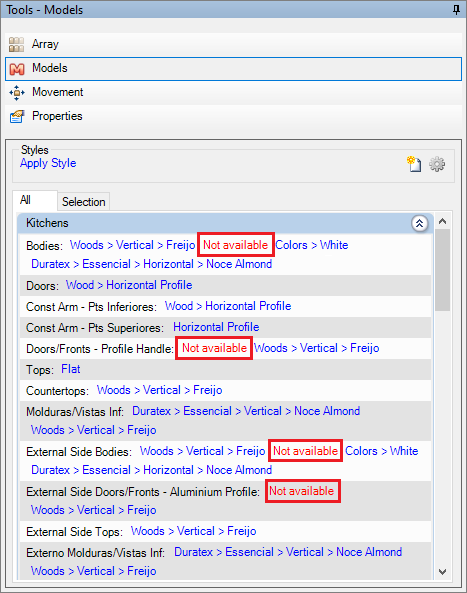 3. To change the template, navigate to the Tools - Models and select another model for the module.