IMPORTANT: This procedure should only be performed when prompted by the Promob Customer Service Center.

Through Promob's remote access software, the support assistant will have access to your computer to perform the necessary checks in order to regularize the operation of Promob products.
How to send ID and password for remote access?


1. Download the file Promob_Acesso_Remoto.exe;

2. Click on the Executar or Abrir button. IMPORTANT: according to the browser used the name of the button may change;

3. In the installation screen, check the option Instalar com as configurações padrão and then click Aceitar - Executar.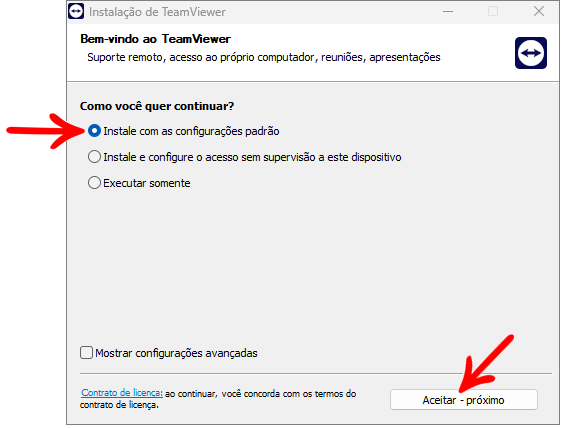 4. On the message displayed Deseja permitir que este aplicativo faça alterações no seu dispositivo? click Yes(Sim).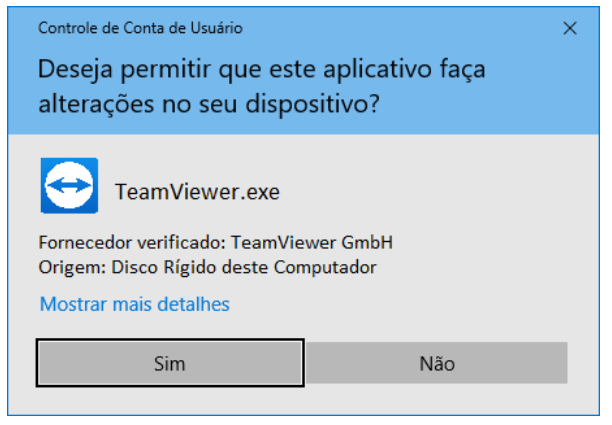 5. Then, enter Your ID (Seu ID) and Password (Sua Senha) for Promob through the open request;

IMPORTANT: It is necessary to keep the program open and to wait for the remote access to be started by the Promob attendant. If the program is closed, a new password will be generated when the program is reopened and it must be informed to the Support, through the request that is open.