In order to work and take full advantage of the Promob and Plugins functionalities, it is necessary that the version used is always updated with all releases of modules, templates, materials, and tools libraries. The version of Promob and Plugins is also useful for Promob Support to help resolve any situation.
How to check the Promob version?
With Promob open
1. Click the Help - About menu or press the F11 key;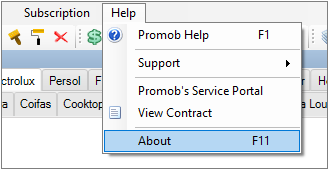 2. In the About window, see the Promob version.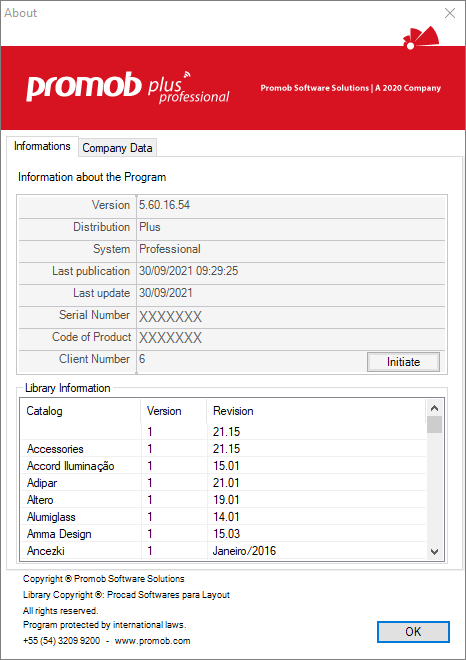 With Promob closed
1. Access the Promob installation directory. The default directory is Local Disk (C:)\Program Files\Promob\Manufacturer Name\Program\bin
2. Locate and double-click on the PromobVersion.exe file.
TIP: To find executable files more easily, sort folders and files by clicking Type.
How to check the version of plugins?
1. Access the menu Help - About - Computer Information - System Information - Plugins in the Promob;

2. Check the plugin version displayed;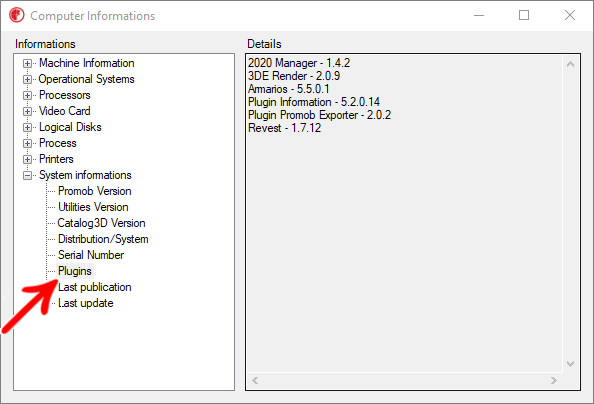 IMPORTANT: For other programs, except Promob Plus Professional, you can also check the version, in the installation window of the same in Tools - Plugins. Promob Plus Professional already has plugins installed, so the Tools - Plugins menu is not available.