NOTICE - READ BEFORE PROCEEDING
The procedure described below was developed from tests carried out by Promob's Technical Support and obtained effective results. It is important to consider that carrying out this step-by-step approach may influence your computer's settings and operation. Thus, Promob advises that this procedure be carried out with a trusted IT technician. Promob is not responsible for performing computer maintenance and configuration services.
Repair the Microsoft .NET Framework installation on the computer
1. Download Microsoft .NET Framework Repair Tool;
2. On the installation screen, after reading and agreeing to the license terms, check the option I have read and accept the license terms. Click Next;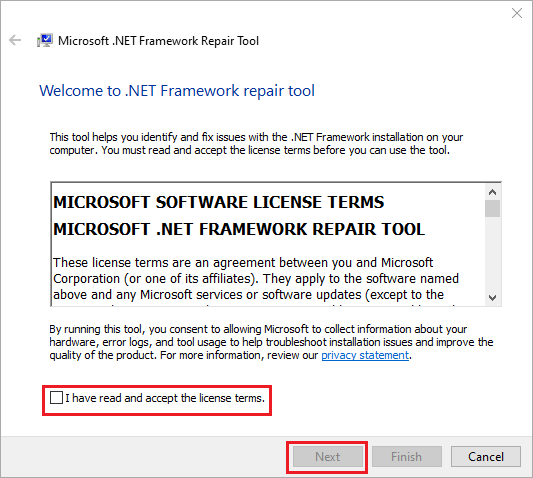 3. Wait while the checks are carried out;
4. A screen of recommended changes to repair the Framework will appear, to apply these changes click Next;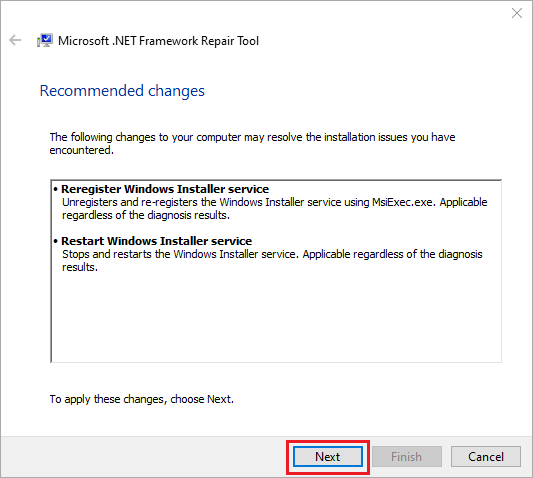 5. Perform the installation or update that was not being completed and once completed click on Finish;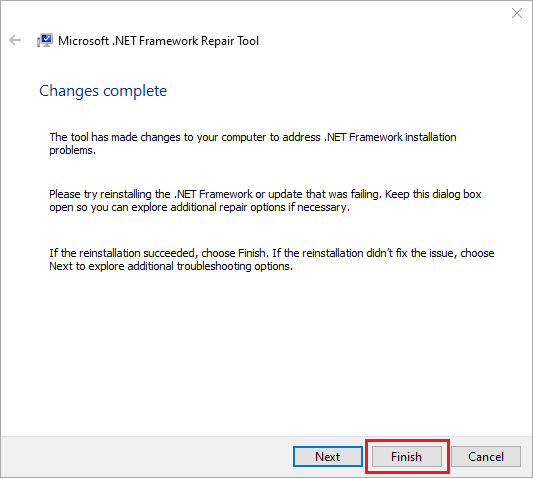 6. For more information about the Microsoft .NET Framework Repair Tool, click here.