The Microsoft .NET Framework is a component of Windows that is fundamental to the operation of Promob. If the required version of the .NET Framework is not installed on your computer, or if the .NET Framework has any inconsistencies, Promob's functionality may be compromised.
How to check the Framework version installed on Windows 10
Windows 10 already comes with Framework 4.6.2 installed by default and is updated by Windows Update, what you can check in this case is whether the feature is active:
1. Go to Control Panel - Programs - Programs and Features - Turn Windows features on or off.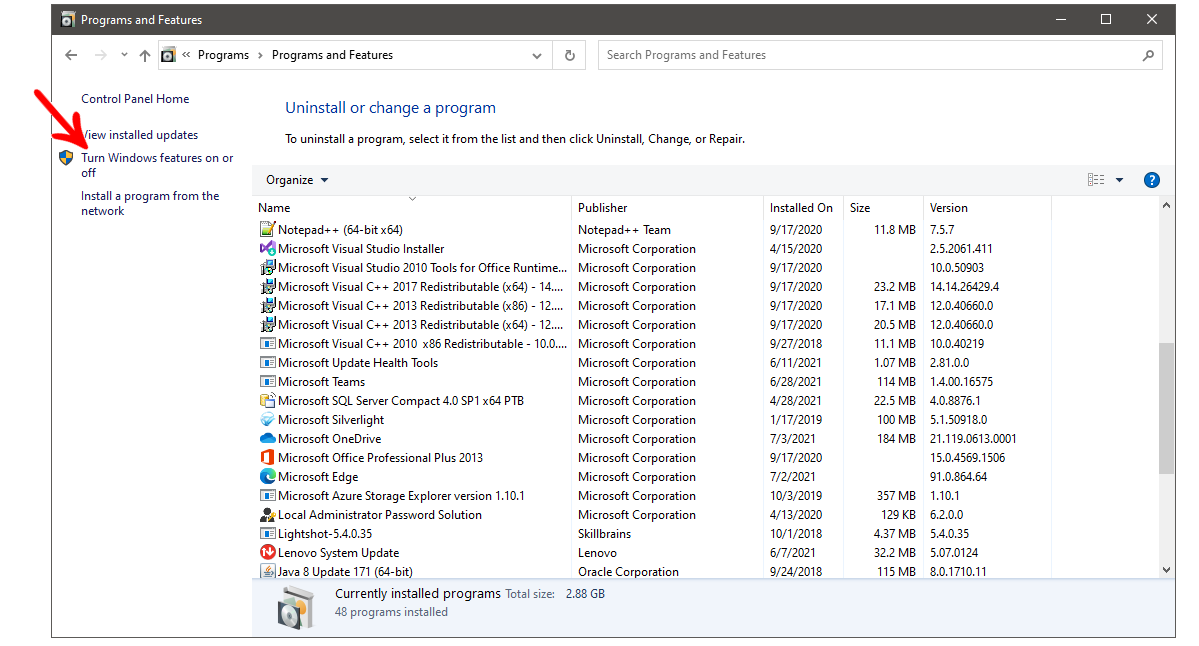 2. Then the screen with Resources will appear, locate the .NET Framework.