WARNING - READ BEFORE PROCEED
The following steps were developed by the Promob Support Team and the results were succeed. It is important to consider that this tutorial can affect the computer settings. Therefore Promob suggests that a computer technician follow along the steps. Promob doesn't take responsibility for the maintenance and settings of computers.

What happens?
When accessing a file it is not possible to locate a hidden file, for example, the ProgramData file in the OSDisk C:.
How to view the hidden files again?
To view the hidden files:
Windows 8 and Windows 10
1. Access the directory in which you would like to view the hidden files and archives
2. Click the View option and enable the Hidden items checkbox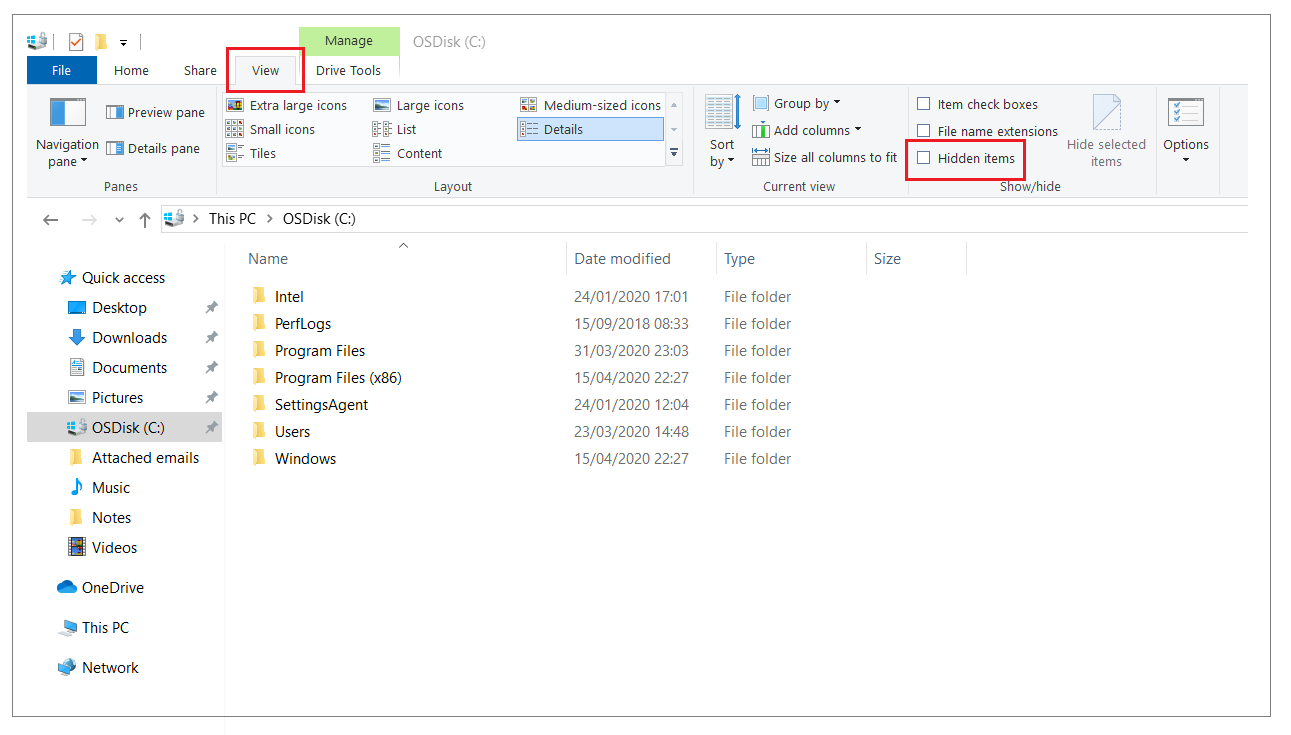 Windows 7
1. Access the windows in which is possible to configure the folder view by doing the following steps:
In the directory window, click in the Organize - Folder and search options menu

2. Click the View tab and check the Show hidden files, folder, and drives option
3. The hidden files and folders should be displayed after clicking in Apply and Ok
IMPORTANT: If the files are not visible after these settings, ask for a computer technician to apply the Administrator's Permission to the Windows User.