Conection P is a communication channel between Promob and the customer. With this tool, the Promob user stays on top of news and tips through newsletters in a quick and easy way.
Access
1. On the bottom bar of Promob, click Conection P.
2. The Conection P screen opens with a list of all the information provided by Promob.
3. Click on the desired information to access.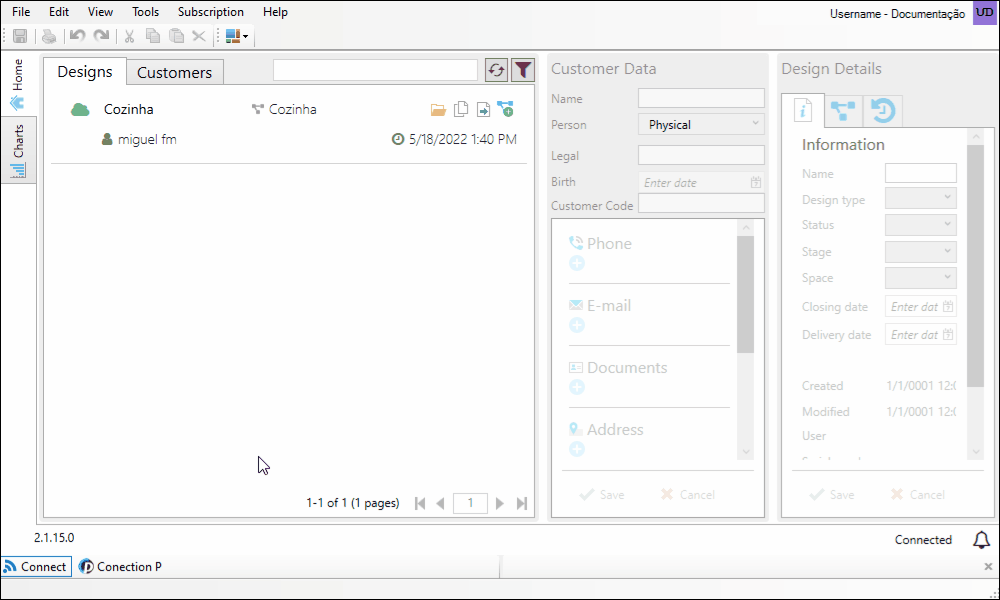 IMPORTANT: for Promob Start and Studio the communication is between manufacturer and retailer. Check with the manufacturer for the availability of the Conection P tool.