Promob's Views tool provides pre-configured views, used to change the view of the environment according to the space's needs. By default, Promob's view is the Right Isometric view. To define another view for your space, follow the procedures below:
1. Click Views on the top toolbar:

2. Select one of the options. Automatically the environment view is changed.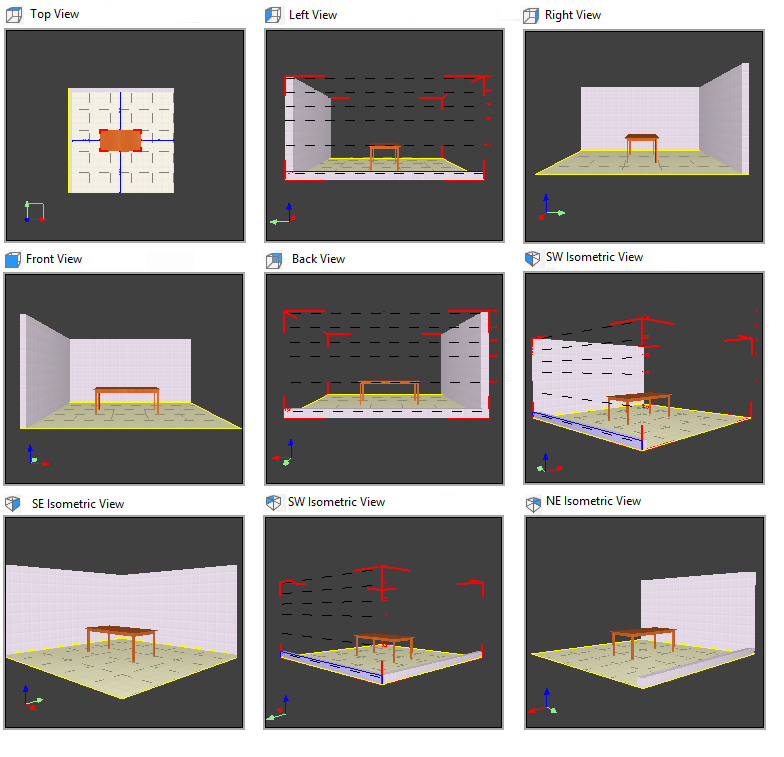 IMPORTANT: Using the Back View and Next View buttons you can browse the last 20 views used in the space.