It is possible to define  Promob's Preferences in the menu Tools - Preferences:
In General, it define:
Language: the language of the Promob.

Important: the default language for Promob is the language of the computer's operating system. 

Project: default directory where projects will be saved.

Clients folder: saved in the Clients folder on the local disk.
 Promob folder: saved in the Promob flder in My Documents.
Another folder: save to folder of your choice.

PDF Printer: the default PDF printer.

Important: is not available for Promob Lite.

Usage Tips: exhibition Promob's tips window.
Usability: 

Important: available from version 5.60.11.12.
Tabs: it is possible to define the opening mode of the side flaps, upper and lower flaps. It can be by clicking, or by positioning the mouse over the tabs.
Geometry: the geometry insertion plane is selected automatically through the plane where the mouse is positioned.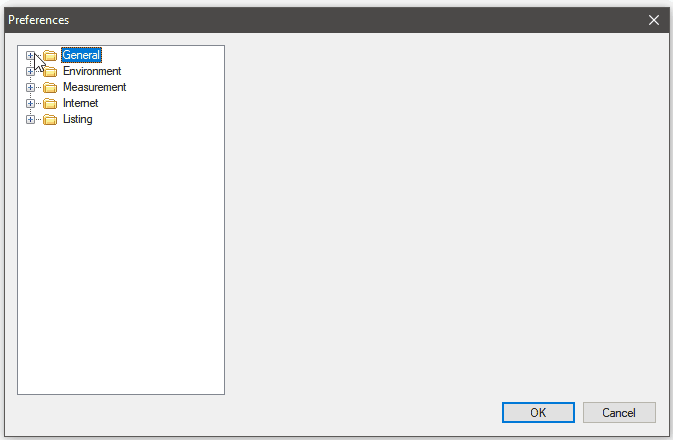 In Environment:
Background Color: background colour of the environment 3D.
Shade Modes: default fill type that Promob will open the environments.
Build Wall: initial orientation of construction of walls.
Replacement: distance of movement of the modules through the keyboard arrows.
HotPoints: view of aggregate hotpoints.
Lights: intensity of the lights in the environment.

Important: applies only to the 3d environment, does not interfere with rendering.

Wall: set the distance of the modules that will be lowered together with the wall.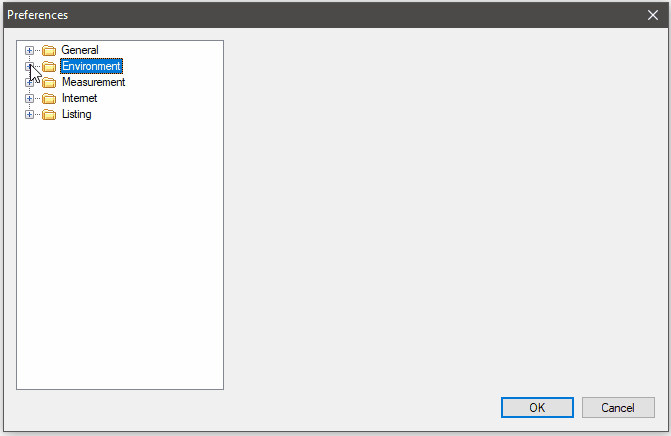 In Measurement: 
Measurement units: define the default unit of measure of the Promob.

Important: the unit of milimeters 0.00 is not available for Promob Studio, Premium, Lite and Start.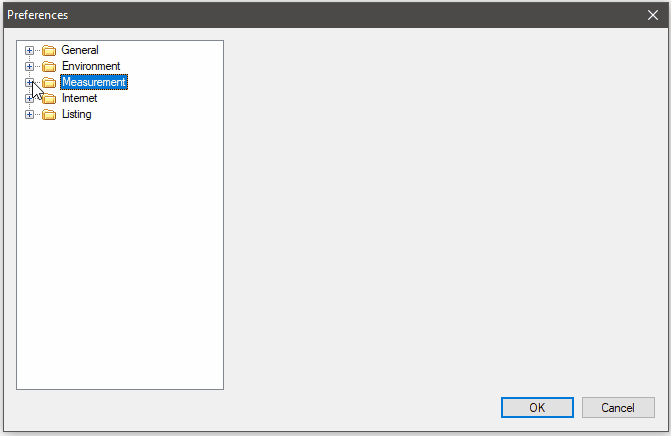 In Internet:
Important: The option to send e-mail and FTP can only be udes if they are available in the Promob budget window.
E-mail: configure the optons of sending emails through Promob.

From: sender email.
SMTP Server: Simple Mail Transfer Protocol (SMTP) server for outgoing messages. To find out the provider, contact your Internet service provider or local network administrator.

FTP: FTP settings.
Proxy: Proxy settings.

Auto detect network configurations: use for computers that do not have proxy protection.
Use the following proxy configurations: use for computers have proxy protection.
Important: Request proxy setup from your IT technician o network administrator.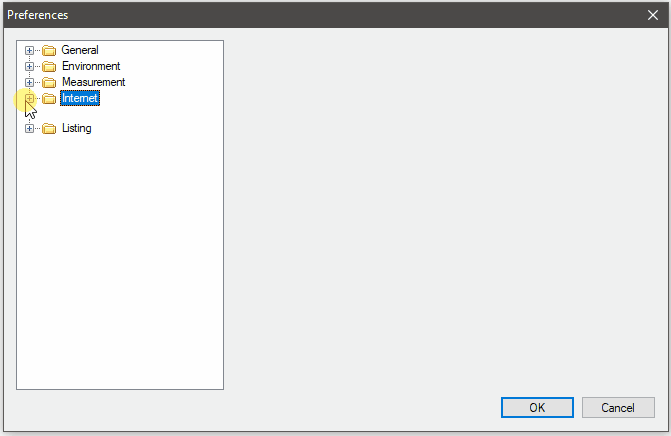 In Listing: 
 Logotype: display of the logo on the budget and listing page.

Important: this option is not available for Promob Premium, Studio and Lite.

Insert images  with dimensions between 350x70xpixels and 350x200pixels for better placement in the document.