What happens?
When accessing the Promob Publisher, the message You don't have permissions to publish this component type.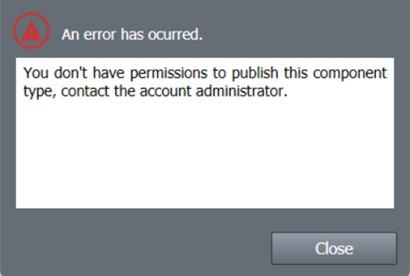 Why does it happens?
The user is trying to publish a component from Catalog that is not of type System.
What to do?
Contact the user who is the administrator of your Promob Portal account. For more information, click here.