What happens?
When defining the edge tape template and sending the project to Cut Pro, this tape is not displayed in the design list.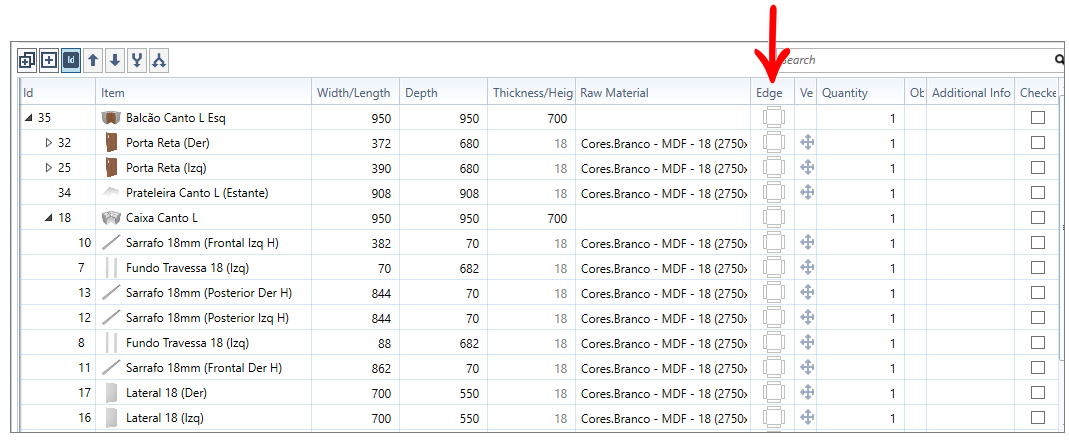 Why does it happens?
The situation occurs because no value was registered for the edge band in the Dimension Configurator within Promob.
What to do?
1. Access the Features Configurator within Promob.
2. Expand the library that the module is part of.
3. Under Side Panel, select the part and set the value for edge tape.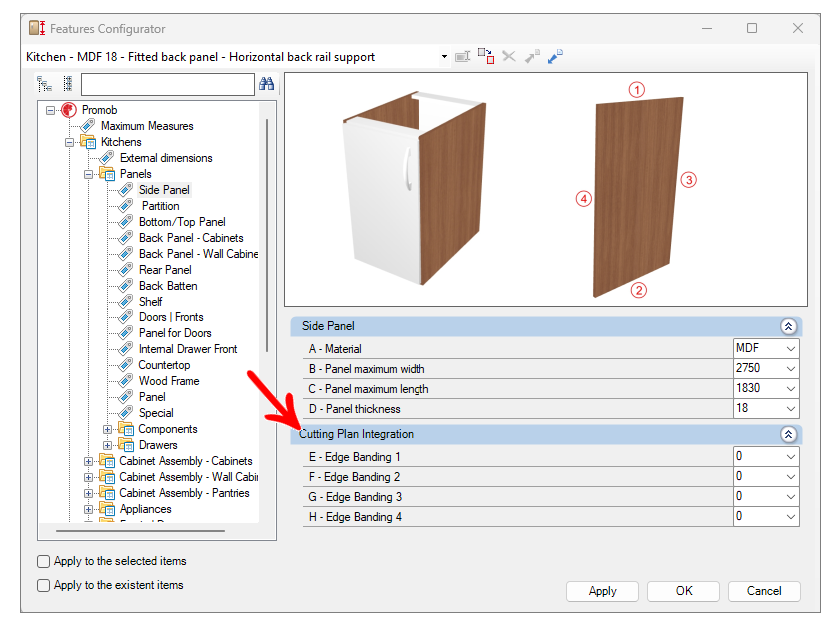 4. Do the same process for the other parts of the module.