Types of Users
In the Promob Portal, there are four user profiles:
Administrador (administrator): has permissions to access all Portal options, usually the user who manages one or more Portal accounts. IMPORTANT: there is a specific type of administrator user who is responsible for the account, that is, the user who created the account on the Portal.
Convidado (guest): is the user with restricted access to the Promob Portal options.
Fabricante (manufacturer): is the user who manages the Promob licenses that are used in his furniture factory, and also the serial numbers used by his tenants.
Solicitações (requests): this user is only allowed to register requests on the Promob Portal.
User permissions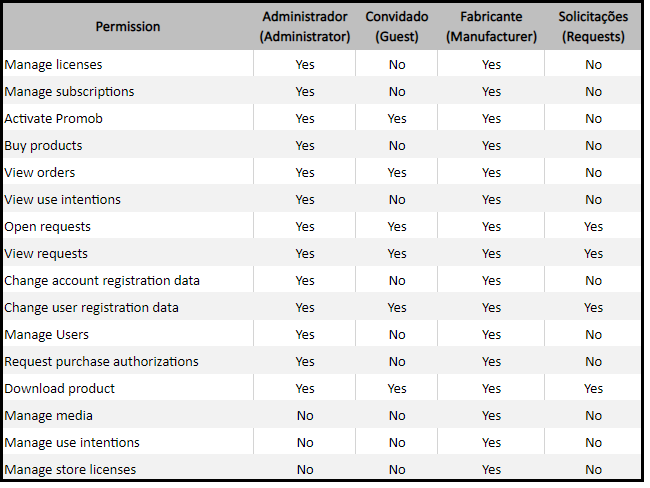 Creating a new user
1. To manage the users registered in the account, access the Promob Portal and log in:
2. Click on Account, and select Account Settings.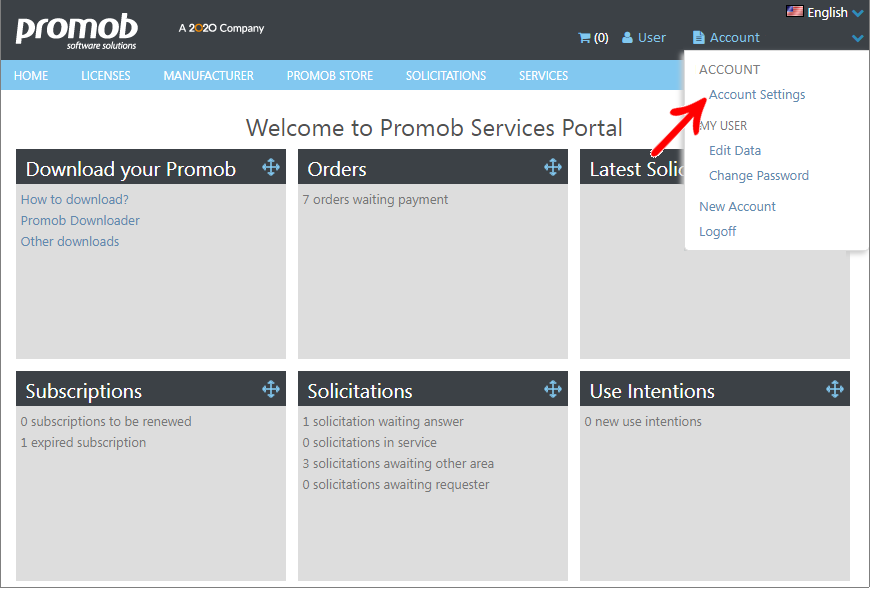 3. Select Manage Users.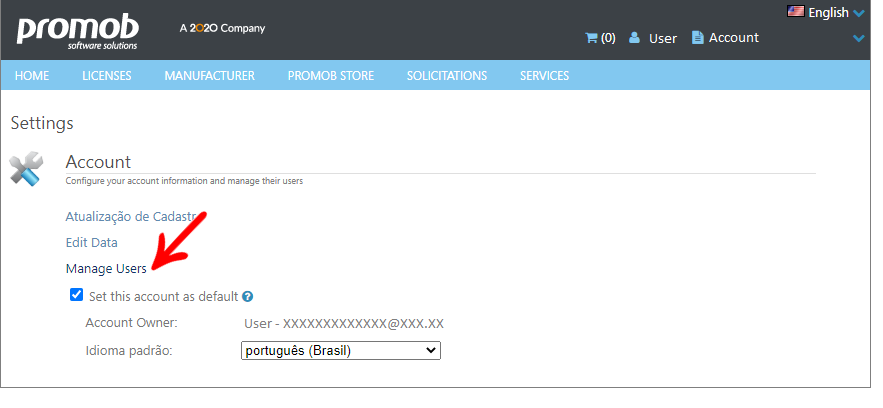 4. On the User Management screen, on the Account menu, enter the new user, and click Add to finish.
Email: Enter the email address of the new user.
Name: Enter the name of this new user
Type: define the type of user that will be.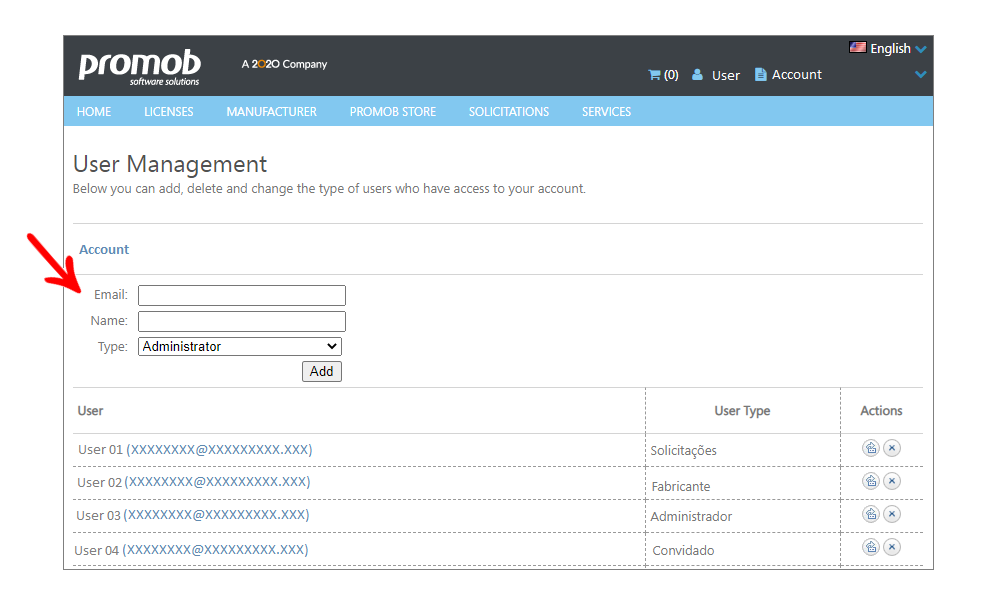 User Management
All users registered in this account are displayed under User.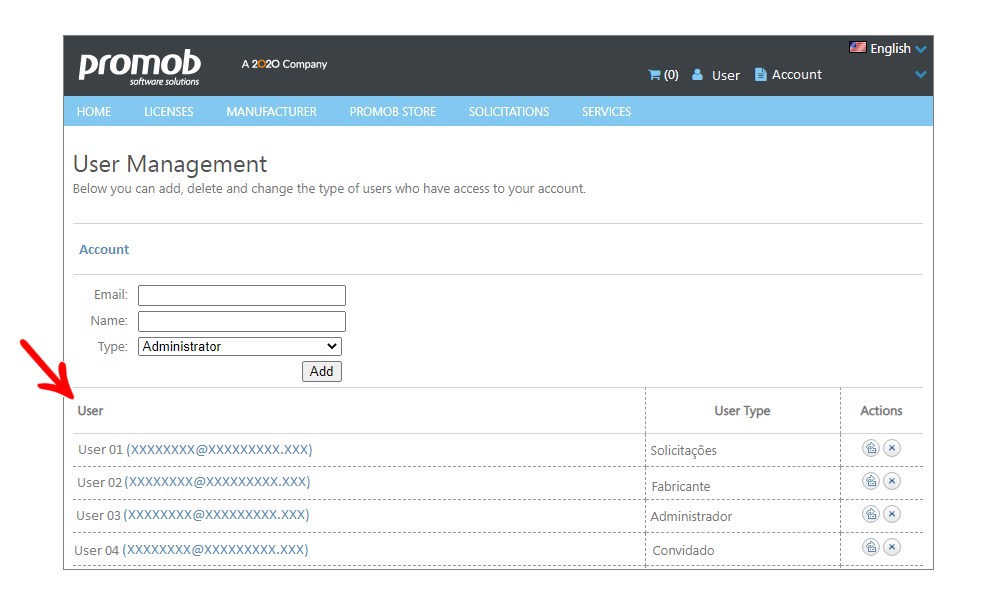 In Actions, you can edit the user name and the user type: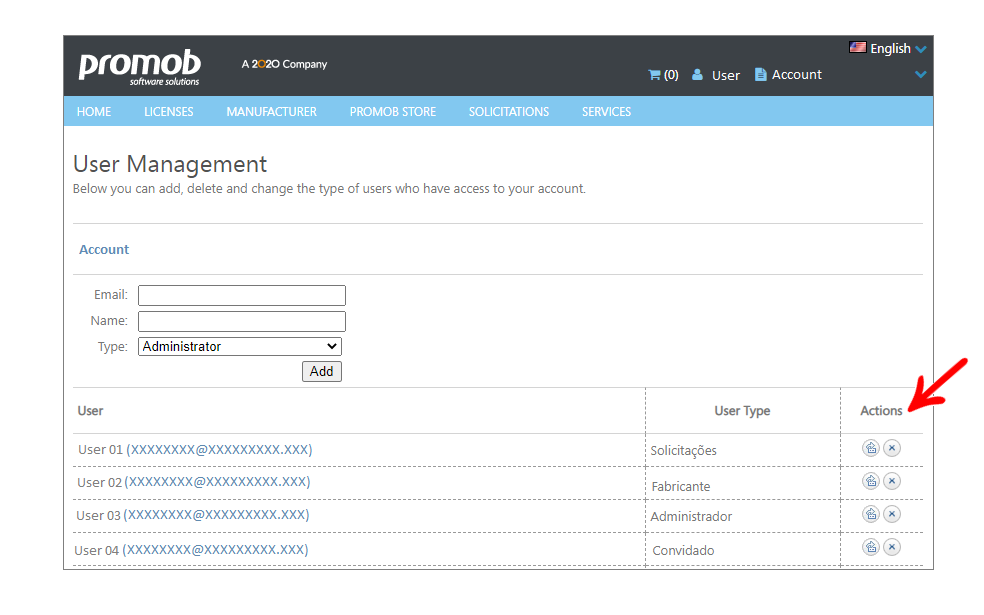 To delete the registered user, in Actions select the X.