What happens?
When accessing the Promob Update, the message You don't have authorization to proceed.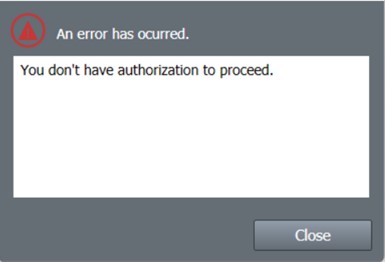 Why does it happens?
When the user cannot be authenticated by the token, or the user has no access authorization.
What to do?
Procedure 01 - Reconnect to Promob Login
1. Close the Promob;
2. Access Local Disk C:\ProgramDataProcad\. If you don't find the ProgramDate folder, you will need to show the hidden folders, for more information see the article Support - View hidden files and folders
3. Delete the file number.sys, the number may vary depending on which Promob is installed;
4. Access Local Disk C:\ProgramDataProcad\Promob (Promob installed on your computer);
5. Delete the LocalCache.dat and TokenCache.dat files for Windows 10, and for Windows 11 it will be described LocalCache and TokenCache , as pictured below;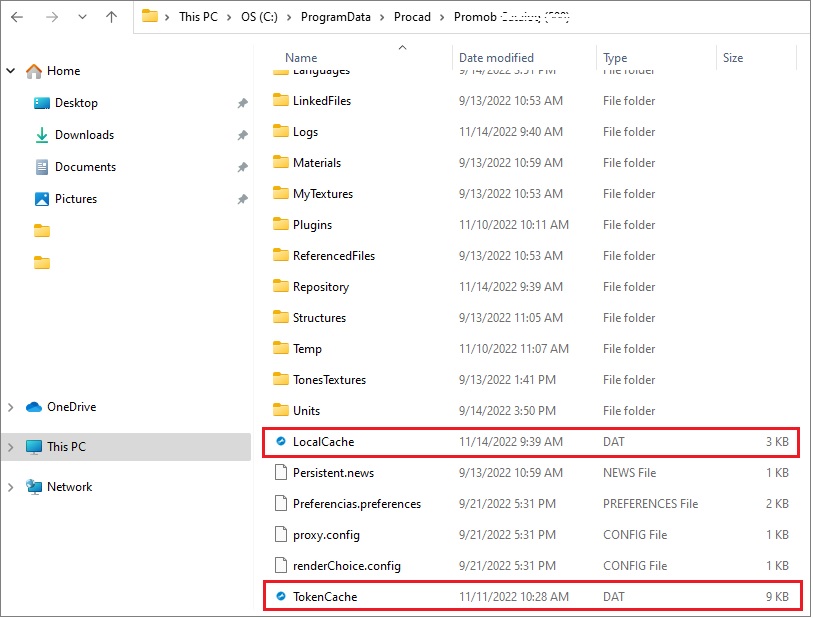 6. Open Promob and test again.
Procedure 02 - Replace version of Promob Update
1. For information on how to replace the Promob Update version, click here.
IMPORTANT: Please contact Promob Support if the situation persists, for more information click here.