What happens?
Promob is slow when you move, rotate the 3D space, or insert items into it.
Why does it happen?
Promob outdated;
The performance of the equipment or its components such as the video card, driver, and processor are not functioning properly;
Design with many items.
What to do?
Solution 1: Update Promob
1. Perform Promob update with full scan.
Go to the directory Local Disk (C:)\Program Files\Promob \(Promob Name)\Program\bin\Update;
In the opened folder, locate and run the PromobUpdate.exe file with two clicks, perform the Promob update and once finished, start it again, enable the Full scan option and click Verify.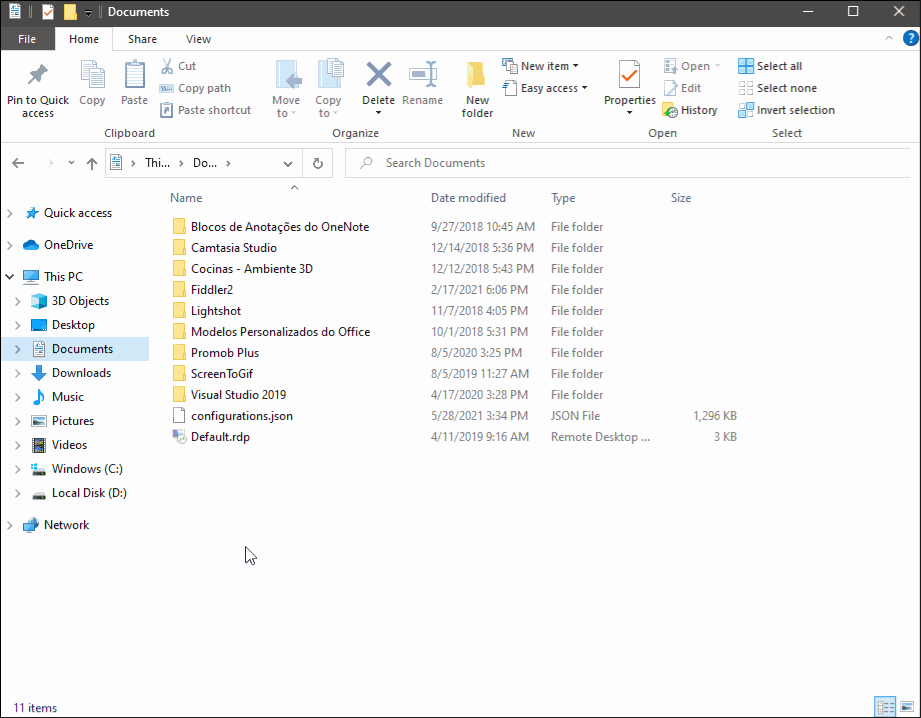 2. Open Promob and check if the situation persists. If the situation persists, go to solution 2.
Solution 2: Check the video card settings
1. Make sure your computer's video card is configured to run Promob at high performance, for more information click here.
2. Make sure your video card driver is up to date, if it is out of date, ask a computer technician for support to update the driver.
Solution 3: Check Promob usage requirements
1. Microsoft .NET Framework
Verify that the minimum version of the Microsoft .NET Framework (4.6.1) required by Promob is installed on the machine. If it is not installed, perform a component installation;
Verify that Microsoft .NET Framework features are enabled. If the feature is disabled, enable the component.
2. Windows
Make sure Windows is active and up to date;
If it is not up to date, ask a technician you trust to help you update your operating system via Windows Update.
3. Physical components of the machine (hardware)
Verify that your computer requirements meet the minimum specifications suggested by Promob. If not, we advise you to contact a computer technician you trust to update the machine's components according to Promob's recommendations. If you do not know how to locate the machine's information, click here.
Solution 4: Design with many items
If the situation occurs due to a design with many items in the 3D space, go to the Preferences window and click Environment - Replacement. Enable the option Draw only BoundingBox.