Available in the products
By purchasing this, you will be able to design and send orders to desired manufacturers that use the Promob Maker platform to configure the library.
It is important to mention that this purchase is made with the manufacturer's authorization, as we will see below.
To access the available settings page, you can do one of two options:
Through the Promob Services Portal
Through Promob Maker
1. If you already have your Promob Maker Design, when creating a project, you can select the Request New Configuration option, as shown below.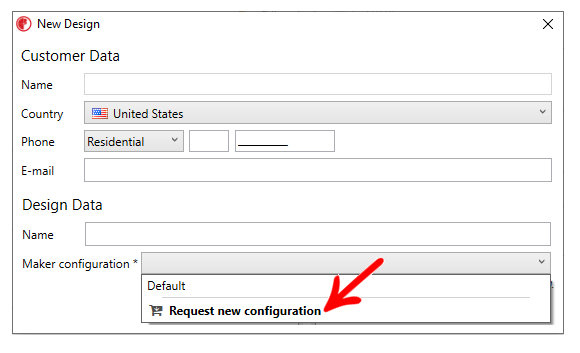 Through the Promob Services Portal
Log in to the Promob Portal, go to the Promob Store - Buy Product menu.
Once you have accessed via one of the above paths, simply follow the instructions below:
1. In the Promob Store, select the option Custom Promob;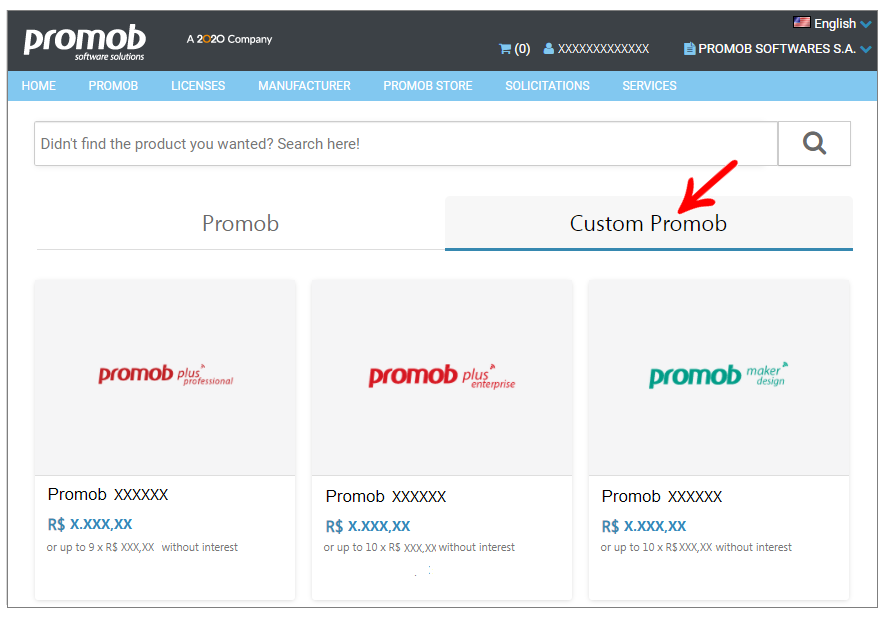 2. After that, look for the option Maker Configuration;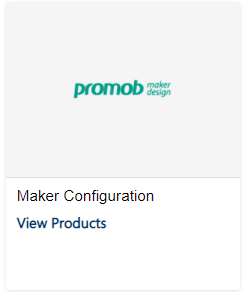 IMPORTANT: the availability of a configuration in the Promob Services Portal is made only at the request of the manufacturer responsible for the configuration. Therefore, manufacturer, contact us through a request on the Portal, describing your interest in making it available on the Portal, so that shopkeepers and other professionals can adhere to your configuration. For more information on how to open a request on the Portal, click here.
3. Select the desired manufacturer, and click Request Authorization. At this point, you will request permission to use the respective manufacturer;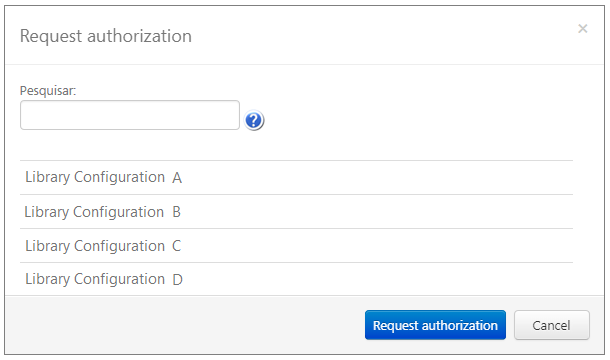 4. The Authorization Status can be checked right after the Authorization request, as shown below: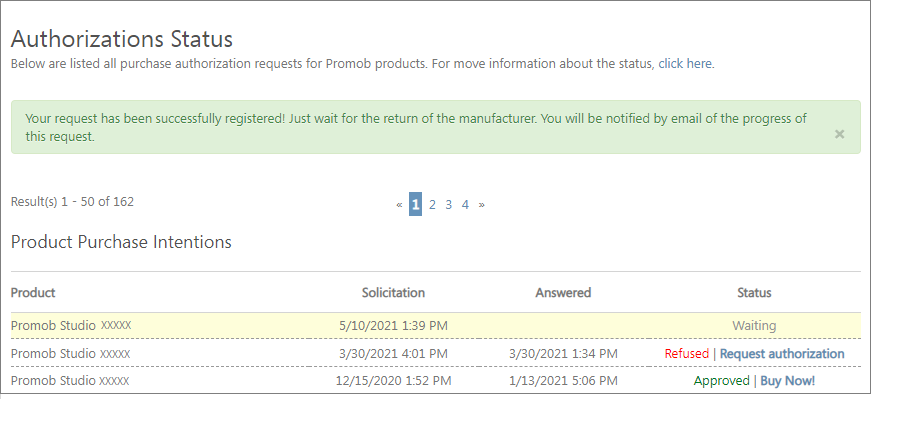 Manufacturer, for more information on authorizing purchase intentions, click here.
After the authorization release by the manufacturer the requested product will be shown in the list of available products, complete the purchase as described here.
IMPORTANT:
Always note that settings are directly linked to the region in which your Promob Maker belongs, i.e., being your Promob Maker, for example, Promob Maker Design NA, you should always select settings that have next to the name the information (NA).

To learn more about custom product authorization, click here .

The responsibility for making configurations available and authorizing them for marketing lies with the manufacturer.