In Promob Maker, it is possible to edit materials that have had their name changed in the library. This is done to save them to the local database.
For this, follow the step-by-step instructions below:
1. Open the Promob Maker;
2. In the top tab of Promob, click Settings -Materials with Registered Templates;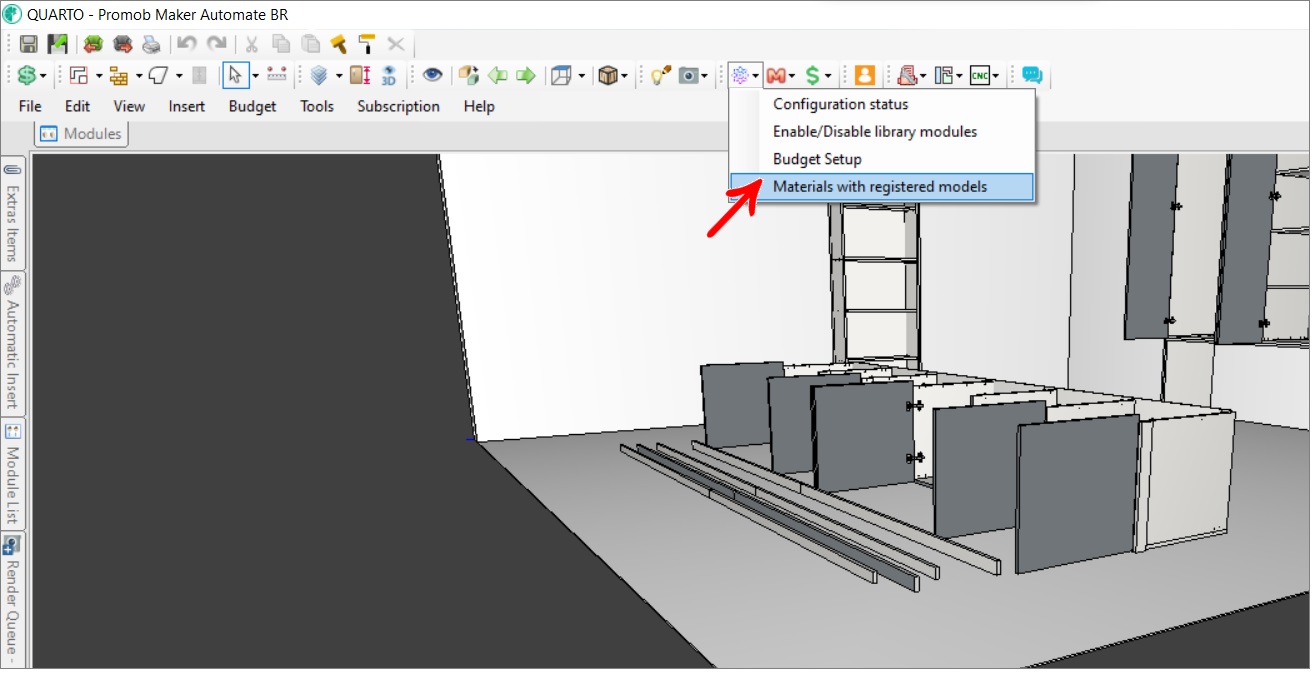 3. Localize the desired material and click Edit;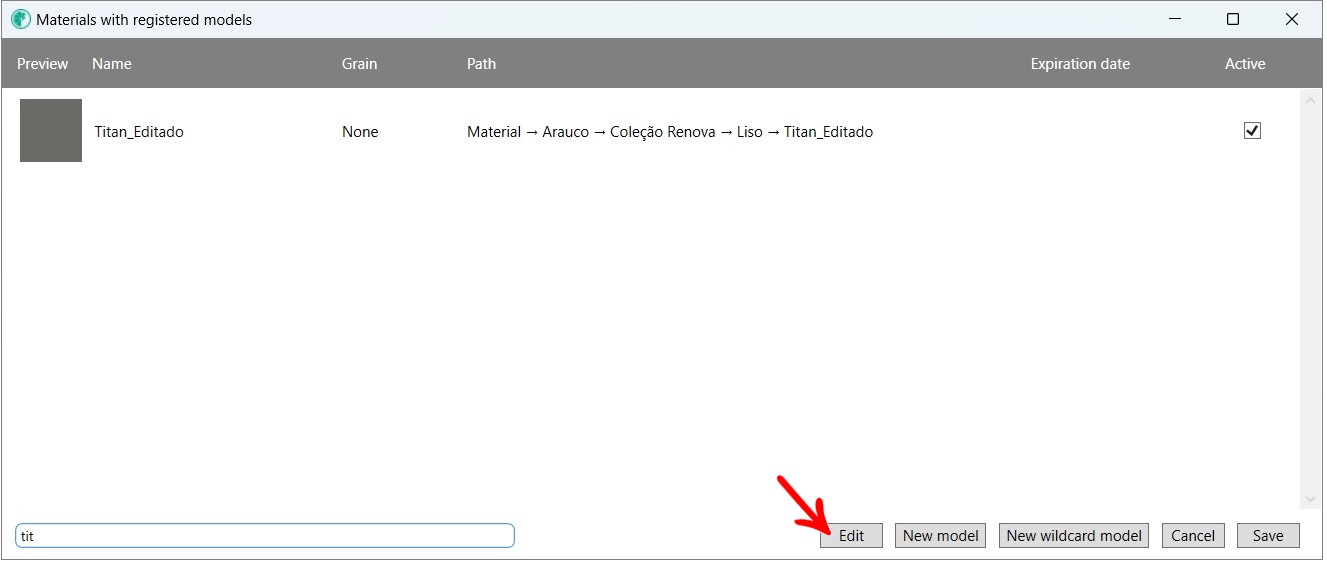 4. Click Save, after the necessary changes are completed;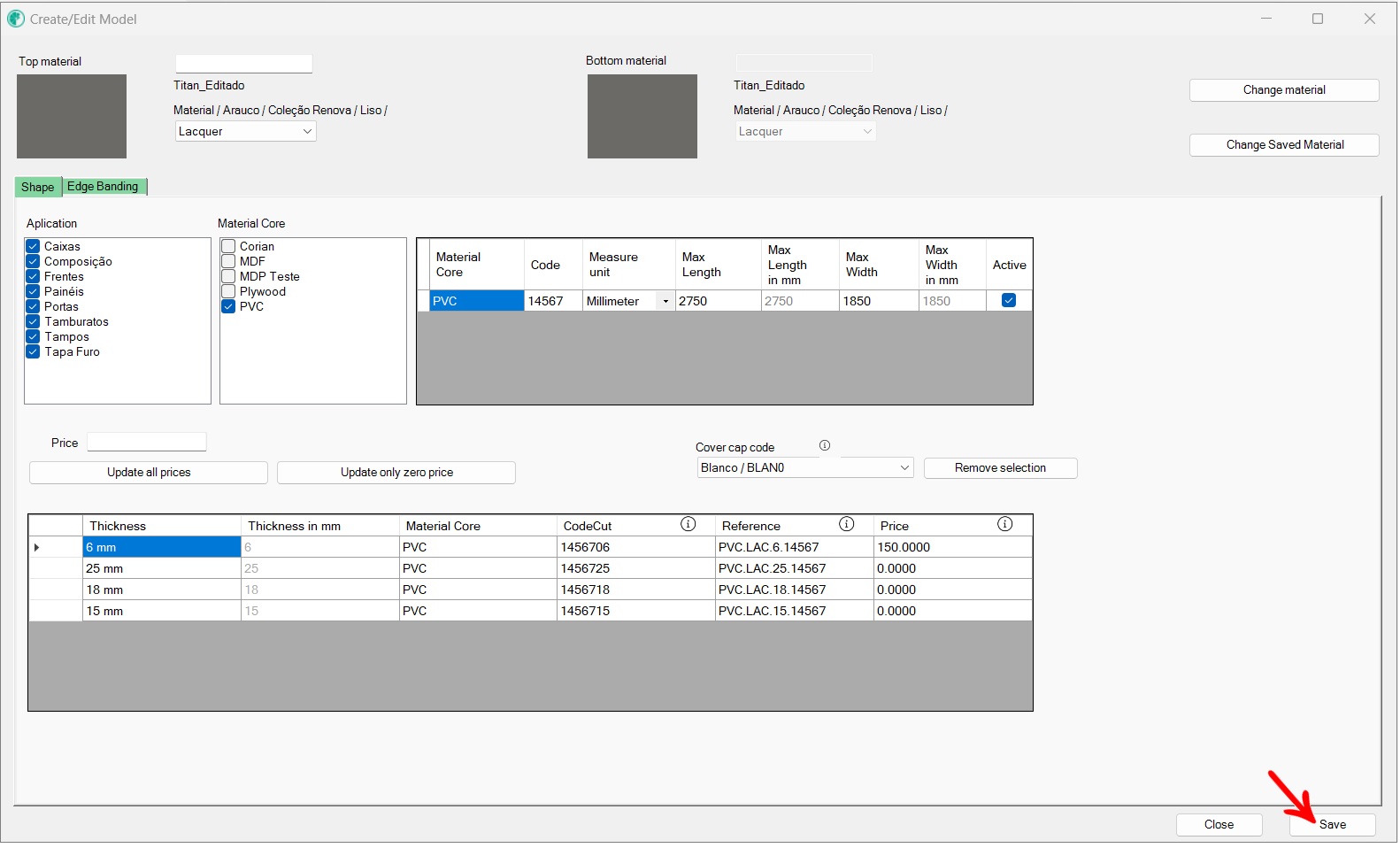 5. Next, in the Price Configurator tab, locate the material with the changed name, and it will be displayed with the new name.