Available as of Plugin Catalog Configuration version 1.2.1.4.
Using the Favorite option in the Features Configurator, you can choose a favorite configuration in Promob Maker.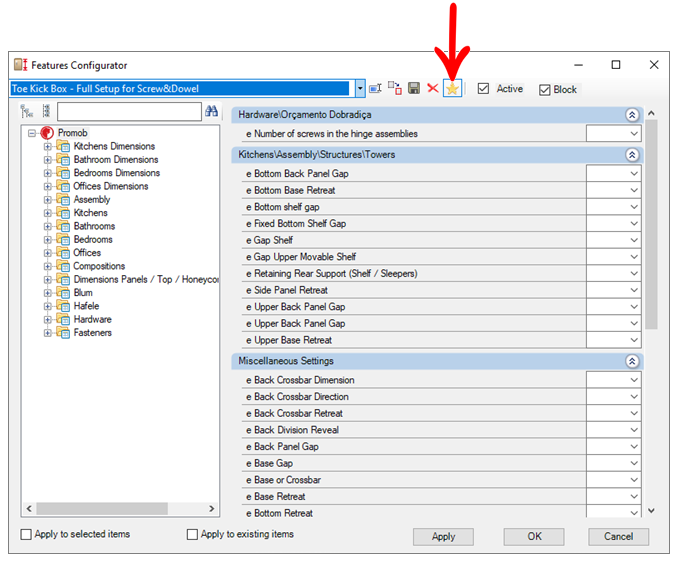 IMPORTANT: You can only set one configuration as favorite.
Access
1. In the upper Promob Maker toolbar, click Features Configurator.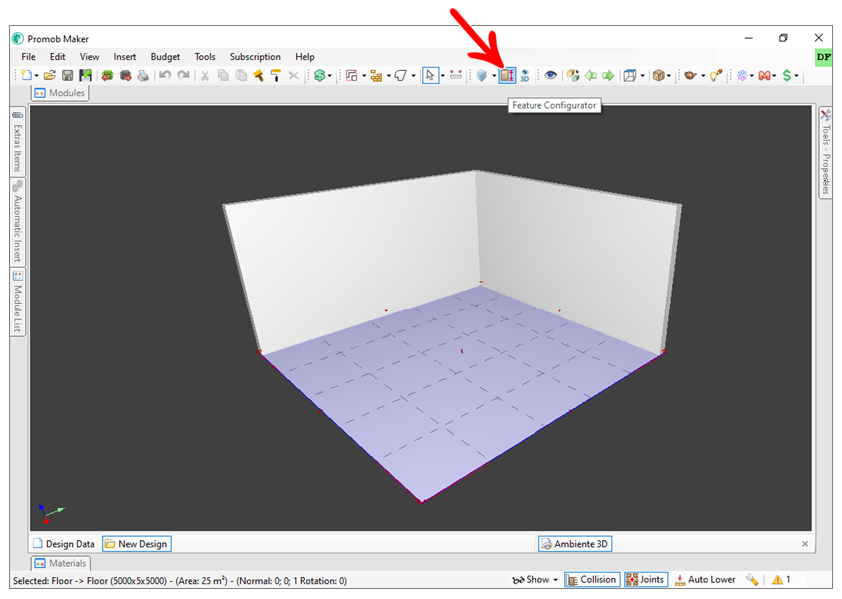 2. With the Features Configurator open and the desired configuration selected, click on the Favorite option.

.
IMPORTANT: When you select a setting as Favorite, this is the setting that will always be selected for new projects.