What happens?
When opening the project with a double click of the mouse, the message Promob "XXX" is not installed it this computer. Choose a Promob in the list below to open your project is displayed.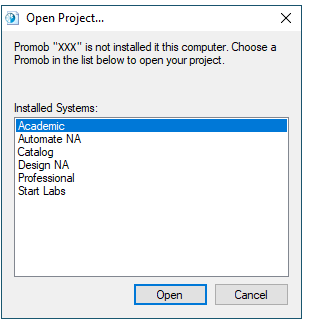 Why does it happen?
The situation is because Windows has corrupted the link between the project file (* .promob) and Promob itself.
What to do?
1. Associate the project file with OpenPromob.
NOTES:
For Promob version 5.60, which has the Connect tool, see how to open projects here.