Opening projects in Connect is very simple:
1. With Promob open, on the projects screen, locate the customer's project who you wants to open;
2. Clicking on the client name the project will be open.
IMPORTANT: projects with online items (Decor and Catalog3D) will open gradually. Online items will open first with a green box and then the item will be displayed, doing that the items will load faster. Inserting these items will have the same functionality, the green box at the beginning and after the download is completed the drawing normally appears in the 3D project.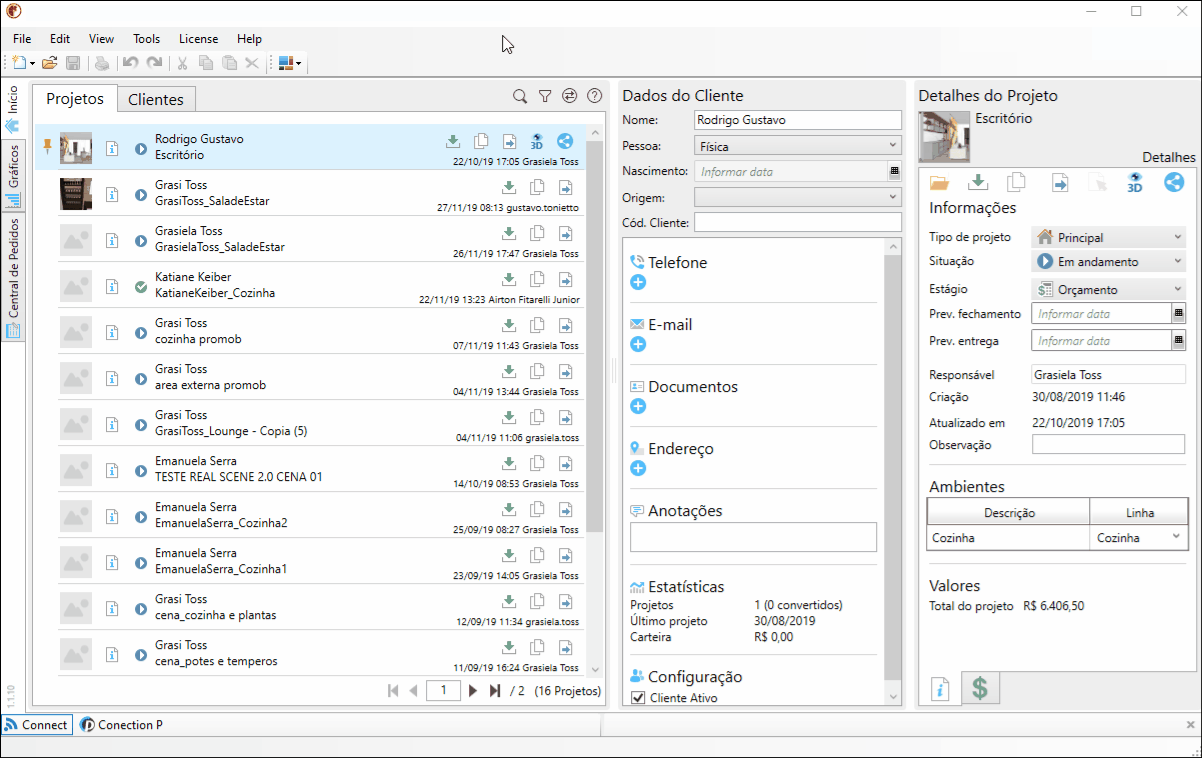 In Connect it is possible to locate the customer through the search bar.
1. Simply enter the first 3 letters of the customer's name and the result will be displayed.
2. Selecting the client name will display all projects of this client.
3. Selecting one of the projects the information will display on the right side of the screen.
4. Now just click on the open project icon and it will open in a moment.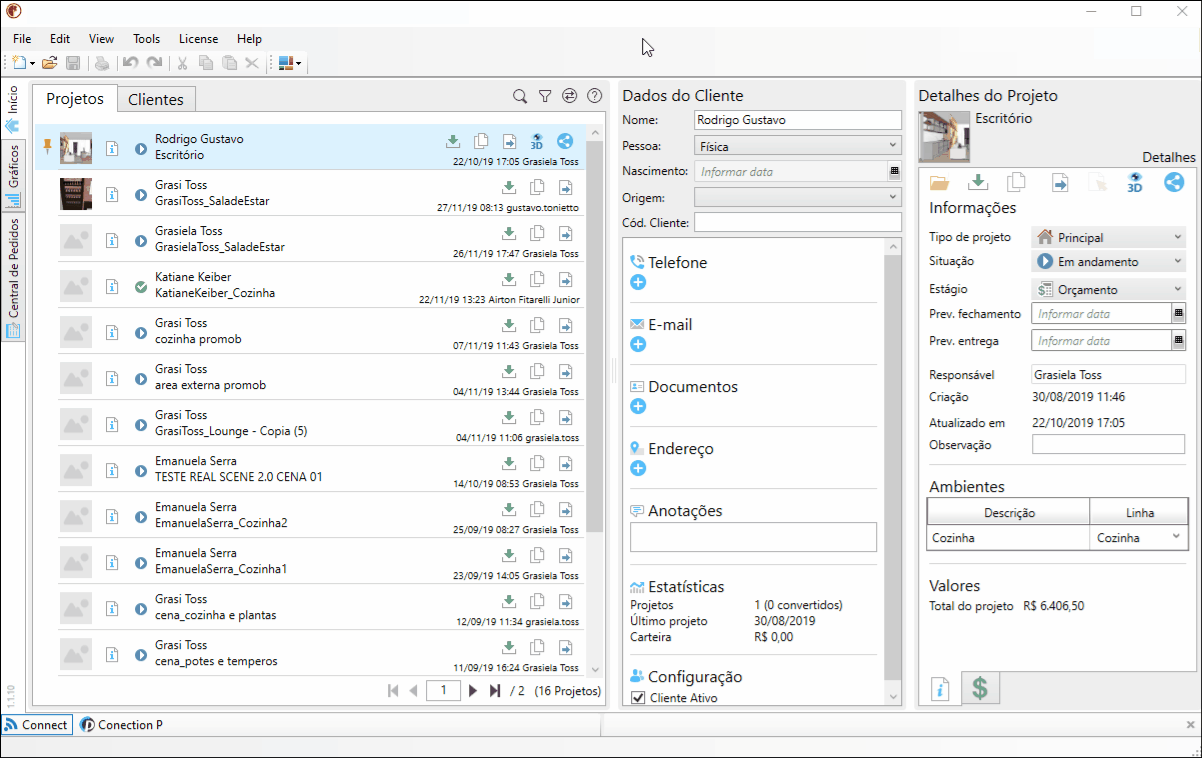 The projects tab also has the option of filters, where we can filter by: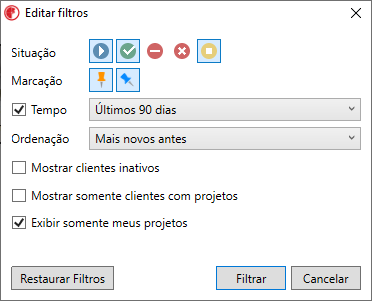 Situation: here you can filter by project status, between ongoing, converted, disregarded, lost, or suspended projects.
Marking: we can filter by pinned or unpinned designs.
Time: we can choose to filter designs made at 7, 15, 30, 60, 90, 120 or 365 days.
Ordering: sort filter result by newer designs or old designs.
Show Inactive Client: if this option is checked, inactivated clients are displayed in the filter result.
Only show clients with projects: by checking this filter, only clients who have a saved project will be displayed.
Show only my projects: by unchecking this option, the search will be performed on all Promob licenses that are in the same CNPJ.