What happens?
When sending the project to Cut Pro, when loading the project, the message Import will not be performed is shown.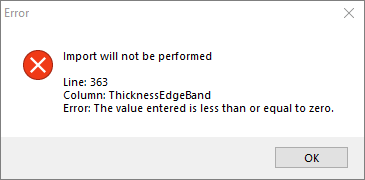 Why does it occur?
This behavior can occur when there are some disassociated (disaggregated) items in the project. When an item is unlinked, it loses some references to the parent items, such as edgeband information.
What to do?
Solution 1
Locate the item that was disassociated in the project, delete it and insert it again.
Test sending the project to Cut Pro.