What happens?
When selecting the Promob ERP option in Integrators the message Unable to connect to the database server at http://XXXXXXX:27014/ or Database server is not configured correctly.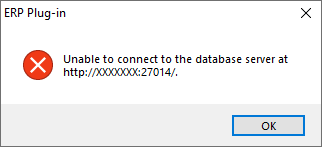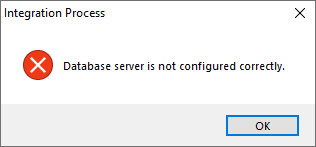 Why does it happen?
The situation may occur because:
1. Integration setup was not performed correctly;
2. Database path was incorrectly changed after integration setup.
What to do?
Solution 1: review the integration settings with Promob ERP
1. Access the database installation and integration guidelines and review your settings.
Solution 2: set the directory path to the local folder
1. Go to C:\ProgramData\Procad\Promob Catalog\Builder\5.X;
2. Open the DocumentDatabaseSettings.settings file with Notepad;
3. Replace the part of the path that points to a network location in the URL field with localhost;
4. Save the file;
5. Restart Promob and try again to generate the information for the ERP in Integrators - Promob ERP.