Pre-authorizing subscription accession means anticipating the subscription request process, that is, before the Store requests subscription accession for a particular Promob, the Manufacturer streamlines the process by defining which of its Promobs can be subscribed by the customer in question.

IMPORTANT: this procedure can only be performed by a user with the Manufacturer profile.
1. Access the Promob Services Portal;
2. Click on the Manufacturer - Pre-authorizations menu;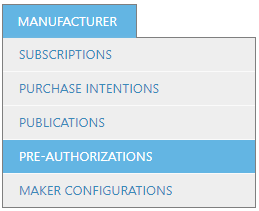 3. Select the Natural person or Legal person option and inform the Shopkeeper's ID register, or check the Other Countries option and inform the NIF. Click Verify;
IMPORTANT: if the ID register informed already has authorizations for signing up for their Promobs, they will be displayed;

4. Select pre-authorized products for accession and click Save;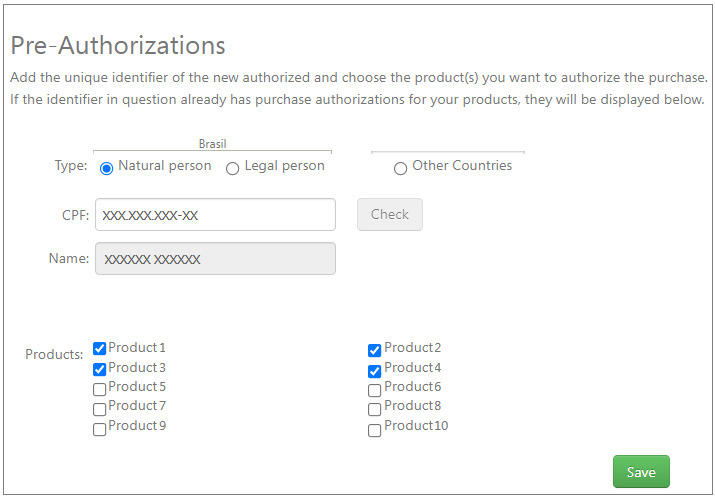 5. On the Authorization Status page, notice the icon that identifies the Store who has pre-authorized products for accession.