Symptoms
When trying to open Promob Cut nothing happens.
Cause
The situation occurs because the Avast antivirus identified some Cut files as a threat and blocked the correct execution of the process.

Solution

Solution 1: check the presence of the WarSaw application on the device
In direct contact with Diebold, the company responsible for the application, Promob identified that Warsaw, a security application installed on computers for secure access to Internet Banking, blocks Cut files and prevents them from opening. Therefore, we suggest that you follow the guidance below:

1. Contact Diebold Support for maintenance on the application, through the link: https://www.dieboldnixdorf.com.br/contato-antifraude

2. If you have any questions, request service directly with Diebold through the link: https://www.dieboldnixdorf.com.br/fale-conosco

3. Palliative Solution: Uninstall the Warsaw application. If you need assistance with uninstallation, we recommend that you contact Diebold Support (link above).

Solution 2: Check for malicious applications
1. Access the Control Panel - Programs - Programs and Resources;

2. Check the list of programs to see if ByteFence, MalwareBytes, McafeeWebAdvisor, Trusteer, or any other malicious programs are installed. If installed, it is necessary to remove them from the computer.
Solution 3: check for Avast Antivirus
1. Click on the Avast icon, hidden next to the Windows clock, and select the Avast Control Panel or Open Avast Interface option;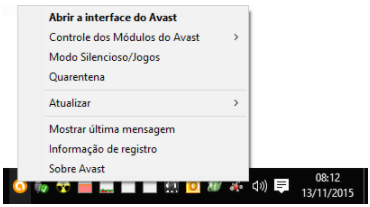 2. Click on Settings;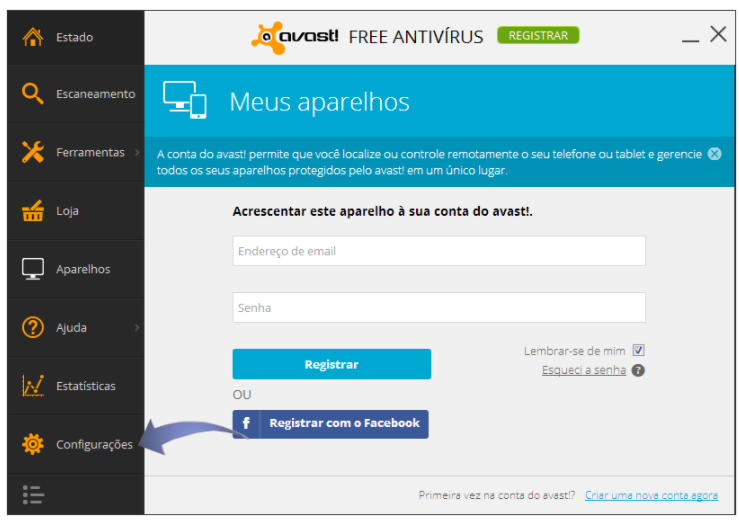 3. Click Antivirus;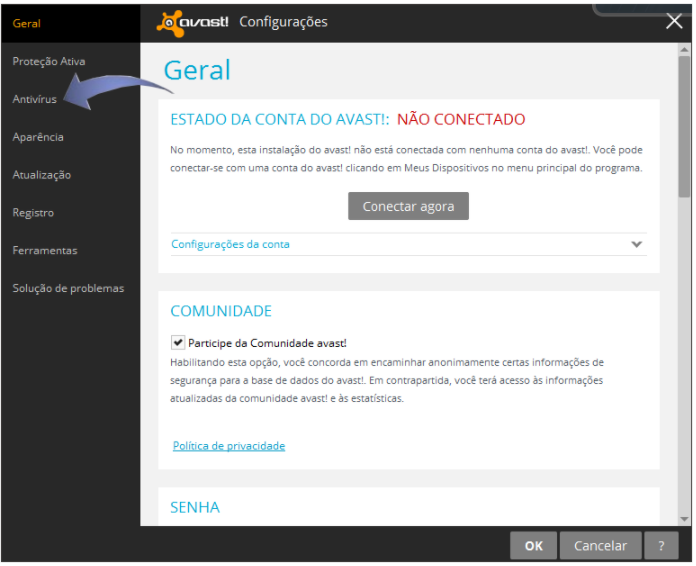 4. In Exclusions - File Paths click on the Browse button;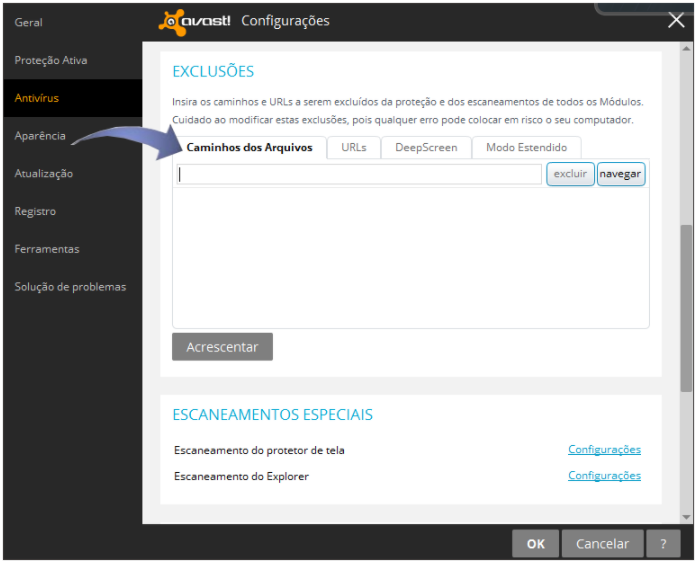 5. In the window that appears, locate the Promob installation directory, select the Promob folder under Local Disk (C:) \Program Files and click OK. By default, Promob is installed on Local Disk (C:)\Program Files\Promob;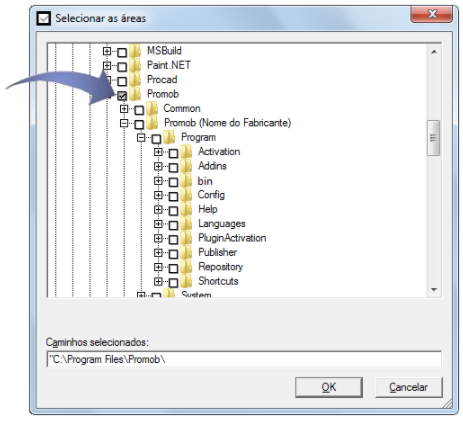 6. After defining the directory to be excluded from the antivirus scan, click OK;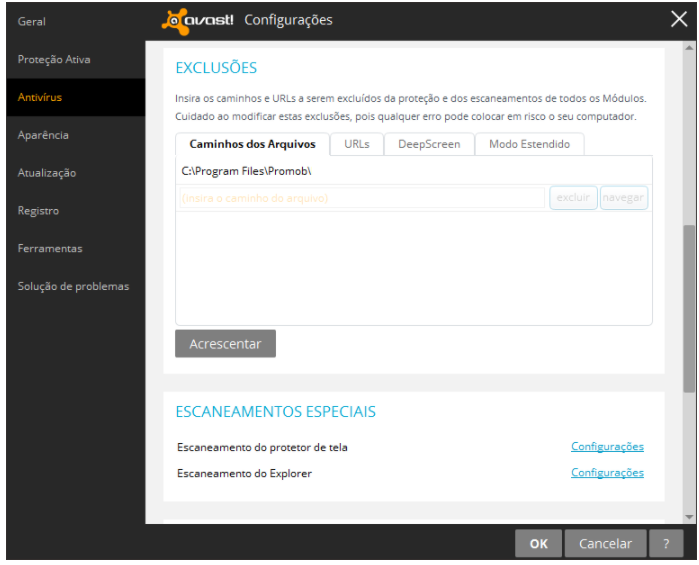 7. Restart your computer and open Promob Cut.