IMPORTANT: The functionality demonstrated below is not available for some versions of Promob Connect.
Some Promob subscriptions, upon manufacturer's authorization, have the functionality to view information such as: projects, notifications, and achievement charts in all Promob subscriptions in the account. To perform this procedure:
1. With Promob open, on the Connect screen, click on Filters.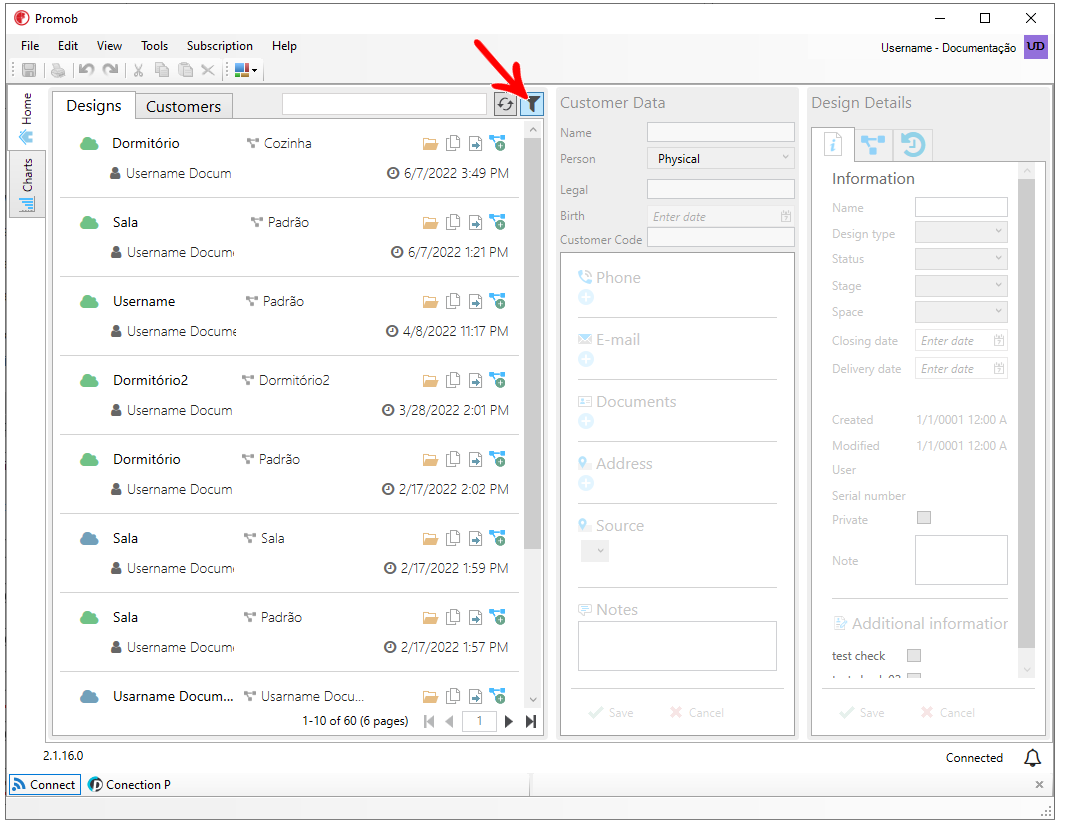 2. The Filter Store Projects screen appears. The projects grid is displayed with the information of all Promob subscriptions contained in the respective account, according to the filters applied in the settings.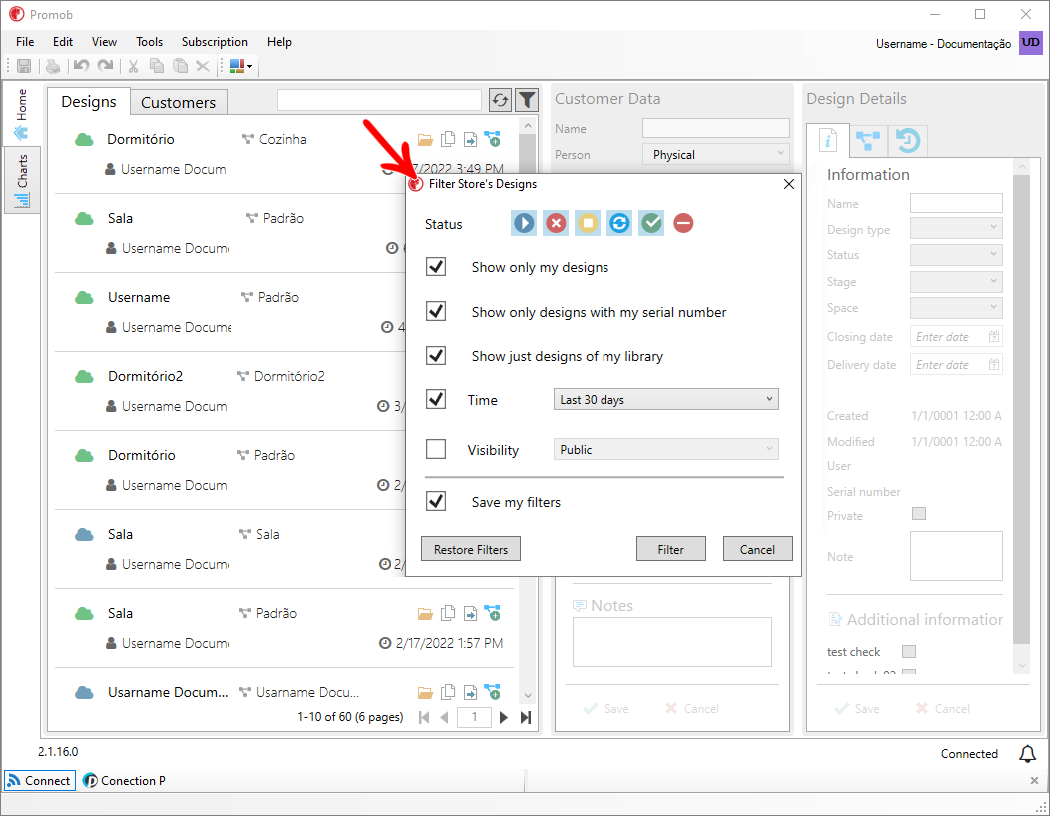 Settings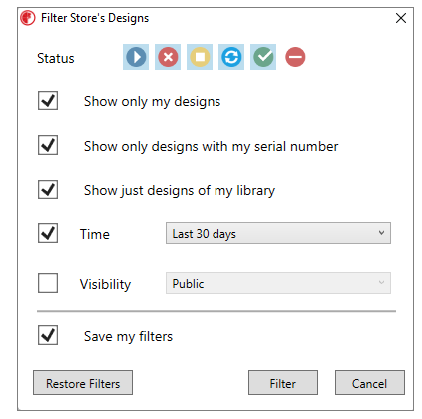 Status: only projects according to the selected status are displayed.
Show only my designs: by checking this option, only designs performed on this machine are displayed.
Show only designs with my serial number: with this option checked, only designs made with the same distribution are displayed.
Time: define the period in which projects are displayed.
Visibility: define whether public or private projects are displayed. IMPORTANT: When you leave the Visibility field unchecked, all public designs of the user and other public designs of the same account are displayed, as well as the user's private designs. For more information, click here.
Save my filters: by checking this option, the preferences are saved locally, and on the next startup, the saved filters are automatically applied to the list of projects. IMPORTANT: if the option is unchecked, the locally saved preferences are removed, and on the next startups the projects to be shown will be listed by the default filter.
Restore Filters: the preferences applied in the settings made above are restored.