Available for products
Promob Plus Professional
Available from Promob Plus Professional Library Review 20. 01
Profile Y is one of the port template options available in the Promob Plus Professional libraries;
Y-profile door handles are available for all types of environments, so in the Features Configurator the configurations used will be the same;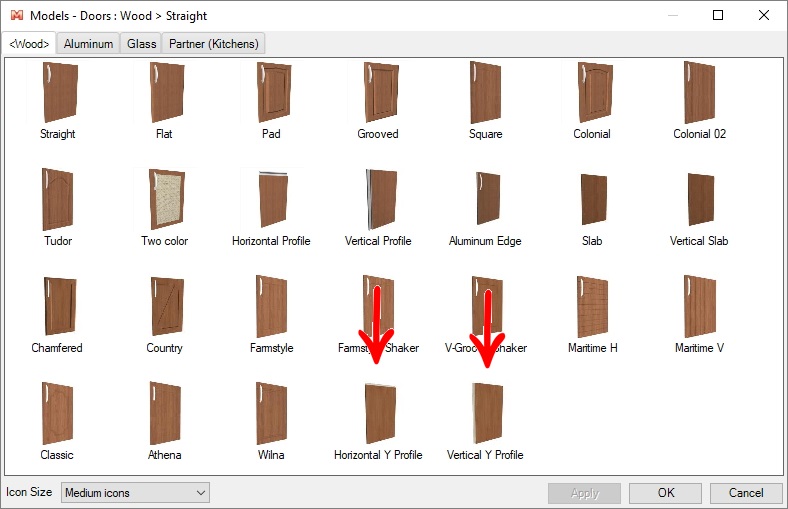 To configure the Y profile handle:
1. Fill in the required fields. View them by analyzing the illustrative caption: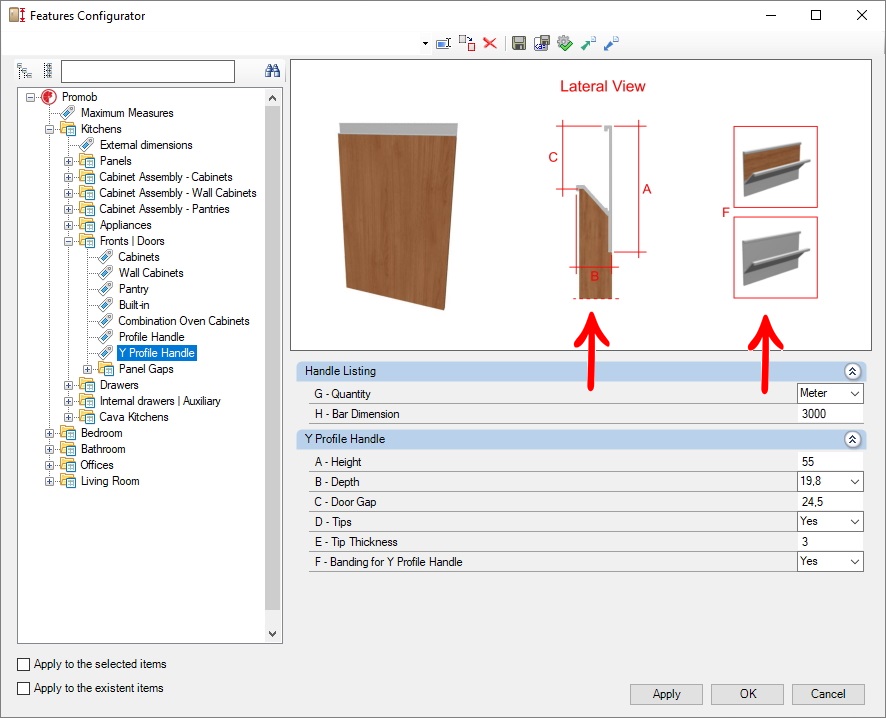 A - Height: enter in this field the height of the profile handle.
B - Depth: record in this field the depth of the handle. This value must take into account the thickness of the door.
C - Door Clearance: In this field, record the clearance of the door panel in relation to the total height of the door.
D - Tips: Define if tips will be used or not.
With tip.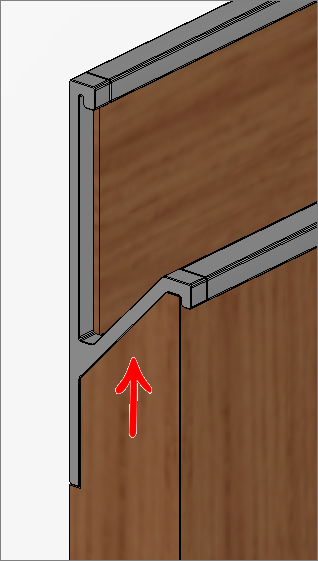 Without tip: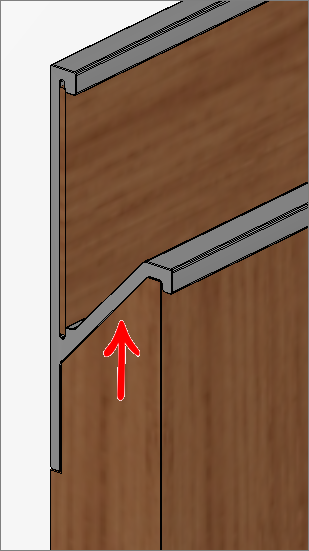 E - Tip Thickness: Set how thick each tip will be. This value changes the width of the handle.
F - Y Profile Edge Banding: Set whether to use profile edge banding or not. The tape will not be calculated in the budget.
G - Quantity: define how to quantify the handle, whether per meter or per bar.
H - Bar Dimension: set the length of the handle bar.
2. Click Apply and then OK.
To set characterization Y as a template:
1. Select a module;
2. Go to Tools-Templates tab
3. In Doors / Fronts select the Profile Y model;
4. If edge tape will be used in the handle, choose a model in Edge Banding Handle Profile Y;
5. Define the accessories used;
6. In the Knobs tab define if the used tip will be Partial or Total.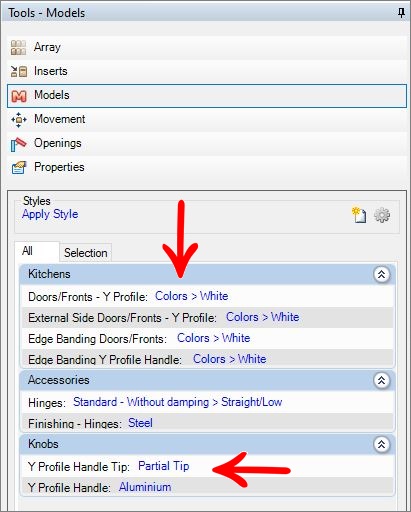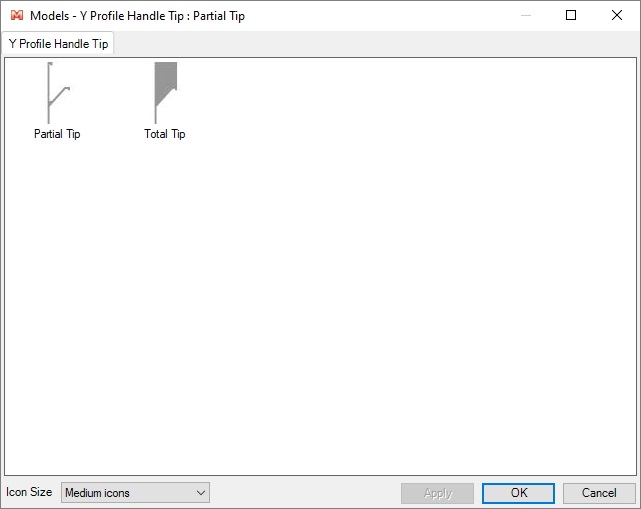 Partial Tip: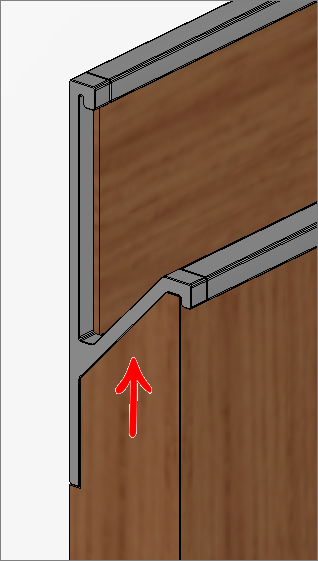 Total tip: