Connect from version 2.0.18
To start the execution of a project at Promob, it is necessary to identify the client through the Customer Data tool, which allows control and management of the client portfolio.
It is through the Customer Data that it is possible to maintain registration information, such as telephone, address, e-mail, and also information through which media the customer had the first contact with your store/office.

This tool is extremely important for controlling statistics regarding the progress of sales in your establishment, so the registration of this data will remain saved in the cloud, and you can reuse and edit when necessary.

Check below how to access and edit this data:
1. When requesting a new project, inform the customer data;
2. To edit the data, access the Customer tab;
3. Search by customer name in the search field;
4. Click on a client's project;
5. On the right side access the Customer Data tab and change the required information;
6. Add more data by clicking the Add button;


7. Click on Save.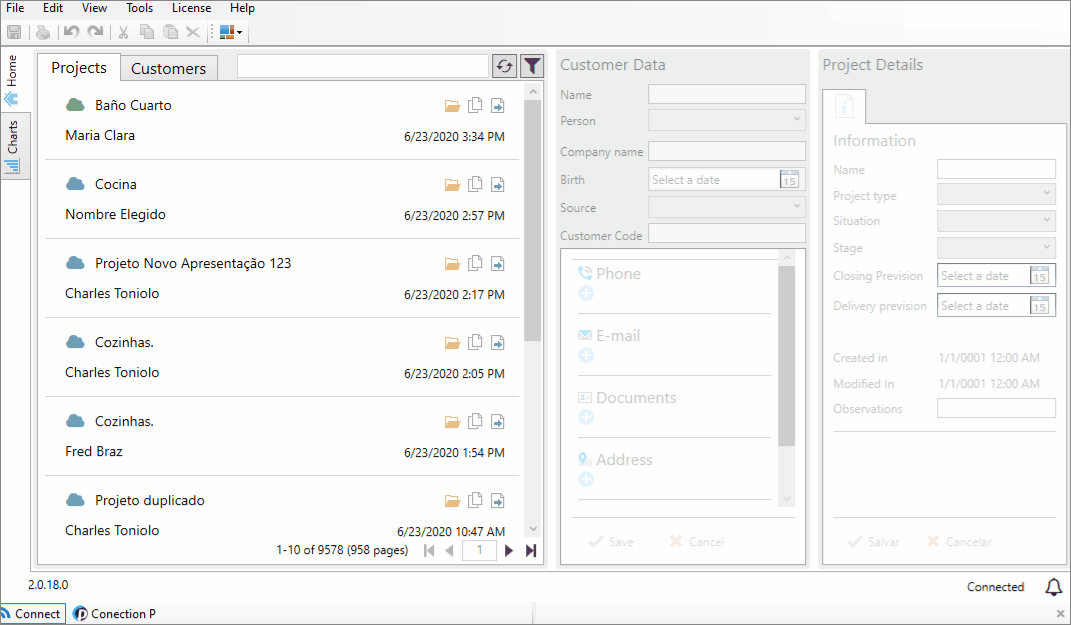 IMPORTANT:
Customer Data from existing projects can only be changed when connected to the Internet, if not connected, you cannot edit or change information;
However, this will not prevent you from creating new projects, or registering new data, as these will be waiting in a queue;
When the connection is established again, the new customer data will be stored in the cloud.