Connect from version 2.2.10.0
It is possible at the opening of a project to identify which project was not saved in the Promob in which it is being used at the opening.
To open the project in the current Promob, follow the procedures below:
1. When trying to open a project saved in a Promob other than the Promob that is being used in the opening, the Attention window is displayed, requesting the confirmation of the project copy for the current Promob.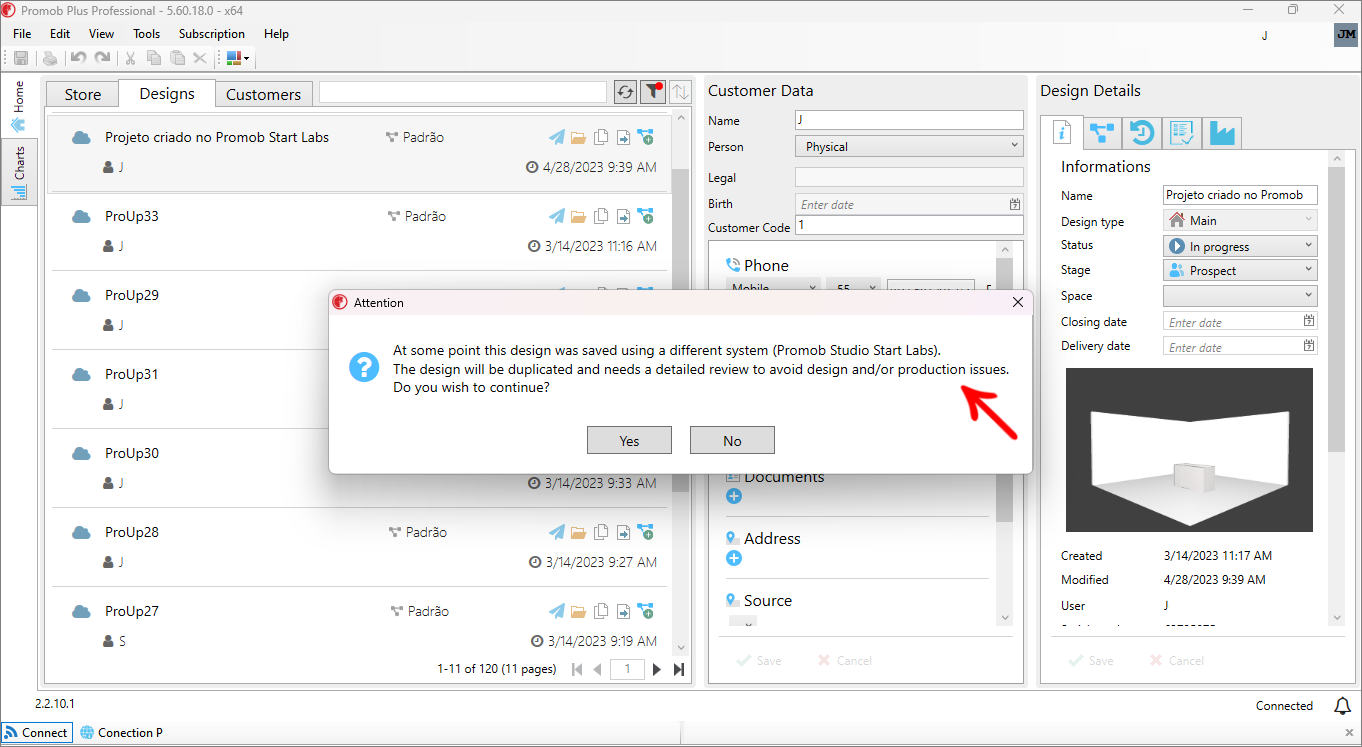 2. After confirmation, the Duplicate Design window appears, complete the data as desired for the project, after which it is copied to the current Promob.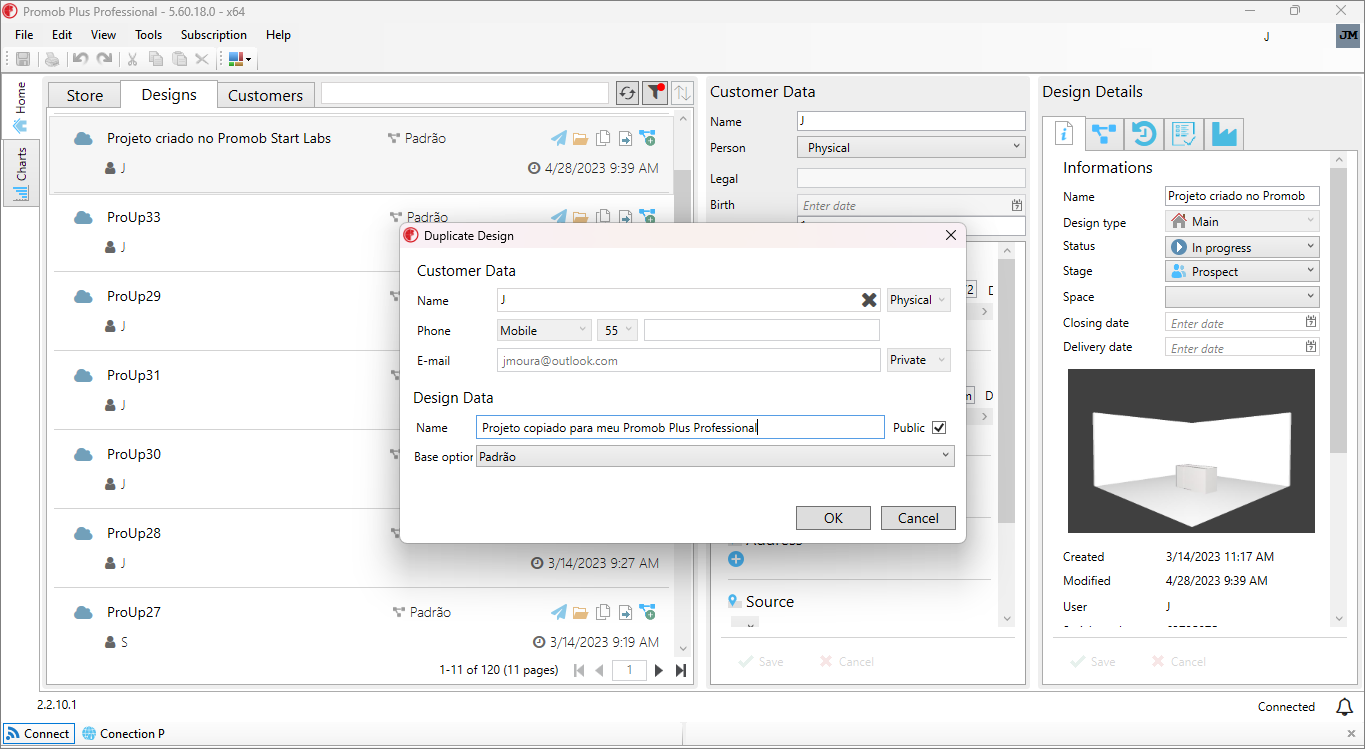 3. Open the copied project, and it starts on the screen.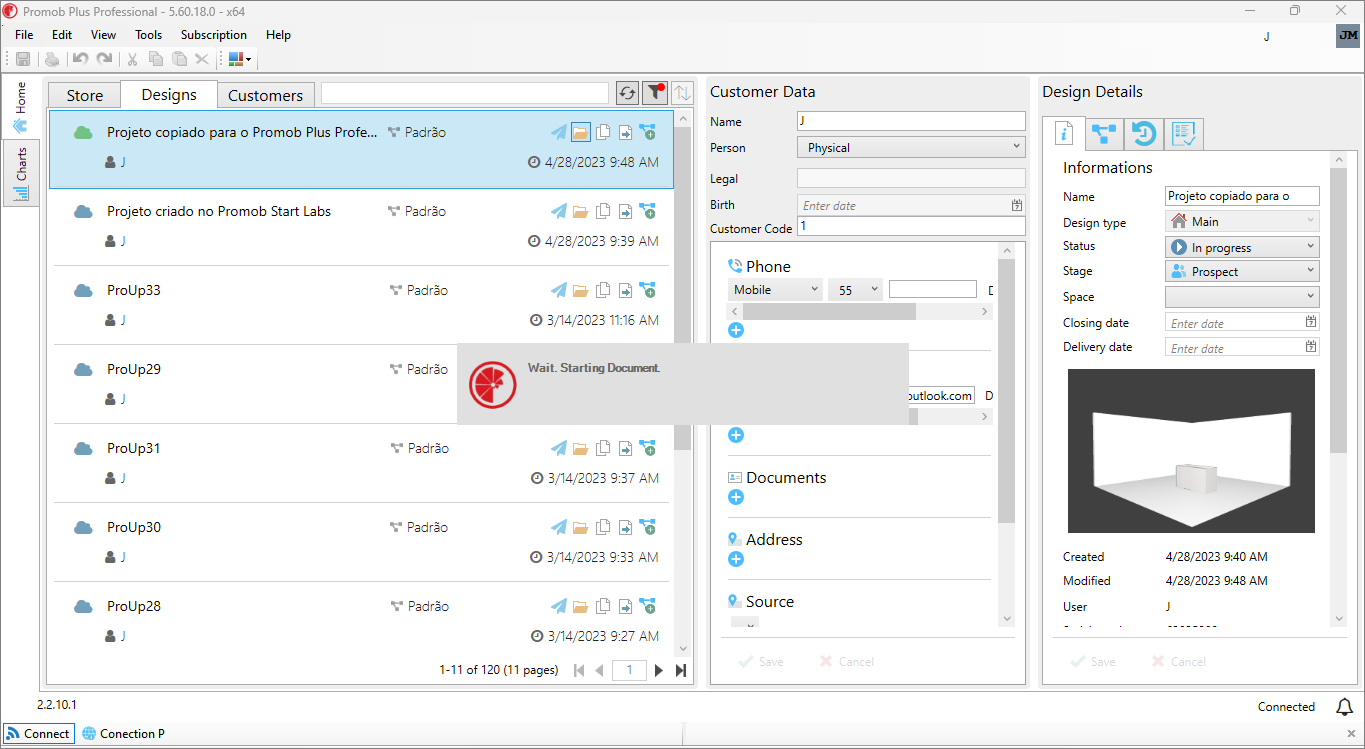 IMPORTANT: If the confirmation steps are not performed, the project will not be copied to the current Promob, and the opening of the project is interrupted.