What happens?
When inserting a module in the 3D space it is without one of the doors or the front of the drawer. When adding the door through the Inserts, another door of the module disappears.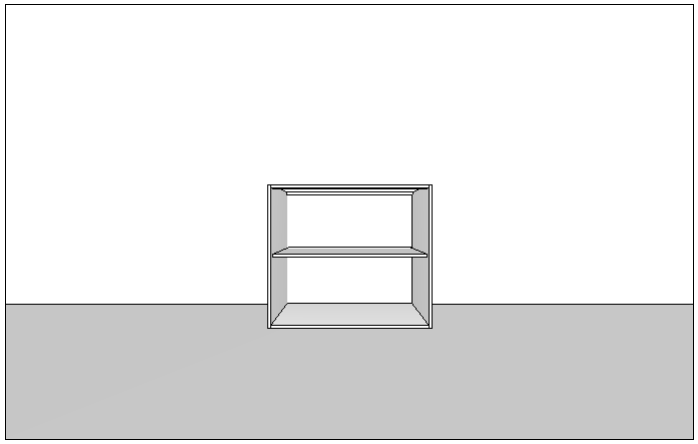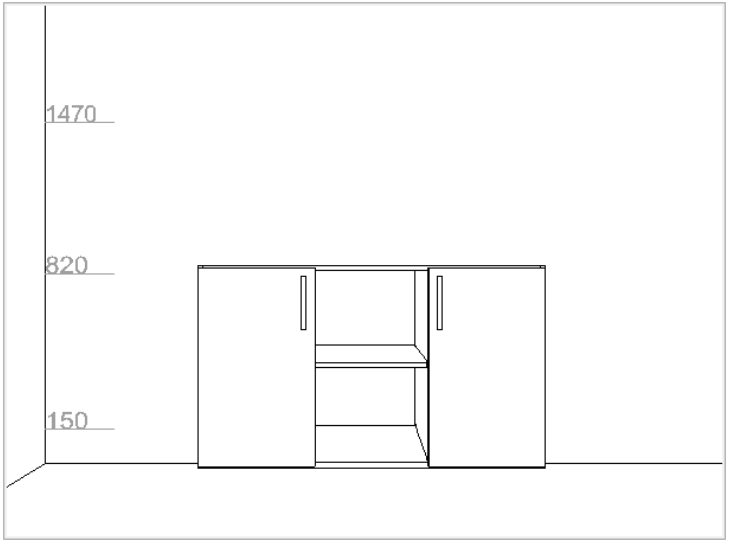 Why does it happen?
The situation may occur for the following reasons:
There is competition between the module doors, that is, the gaps applied between gaps / fronts are insufficient and the doors overlap. In order for this not to happen, Promob removes the competing aggregate, in this case, one of the doors;

The option of automatic insertion of doors / fronts is disabled.
What to do?
Solution 1: Occurs with only one module door
1. Access the Features Configurator and click on the specific library tab, for example, Kitchens - Fronts | Doors - Cabinets and adjust the clearance between the doors/fronts and the value of the dividing edge to a value that allows the insertion of both without competition.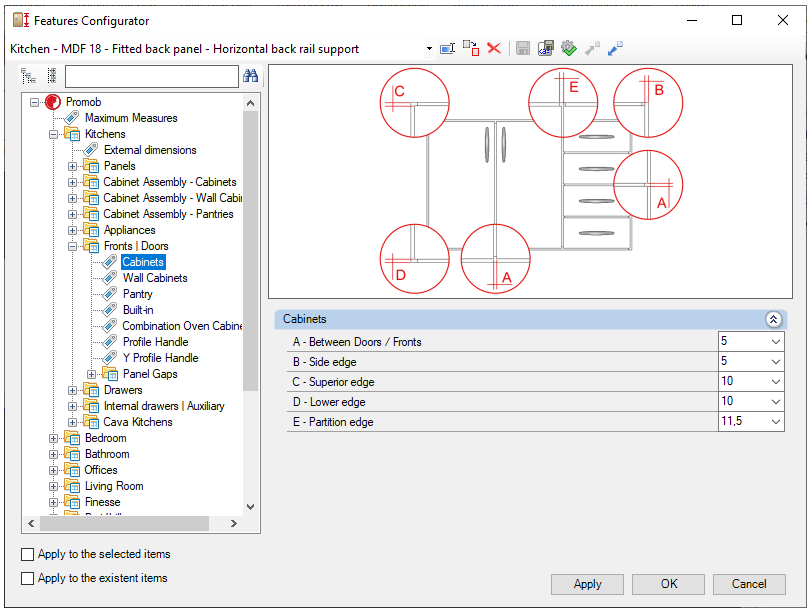 2. Apply the configuration to the existing modules and insert the door into the module using the Inserts tool or reinsert the module in 3D space.
Solution 2: Occurs with all module doors
1. Go to View - Windows - Automatic Insert.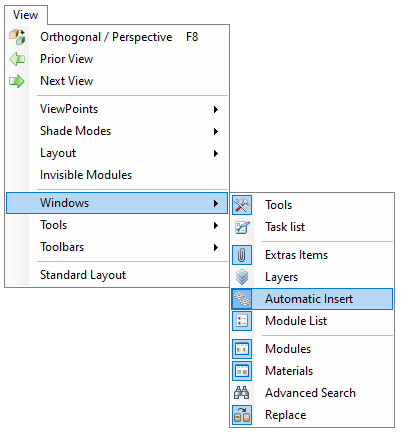 2. Select the desired door/front option.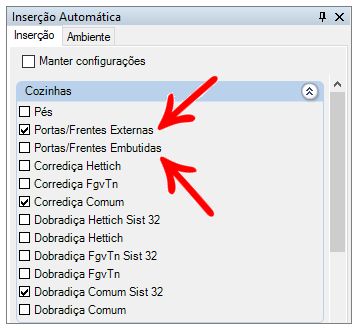 3. Reinsert the module into the design.