What happen?
When finish the Upgrade of a product is displayed the message Error adding subscriptions for upgrade order, please try again later.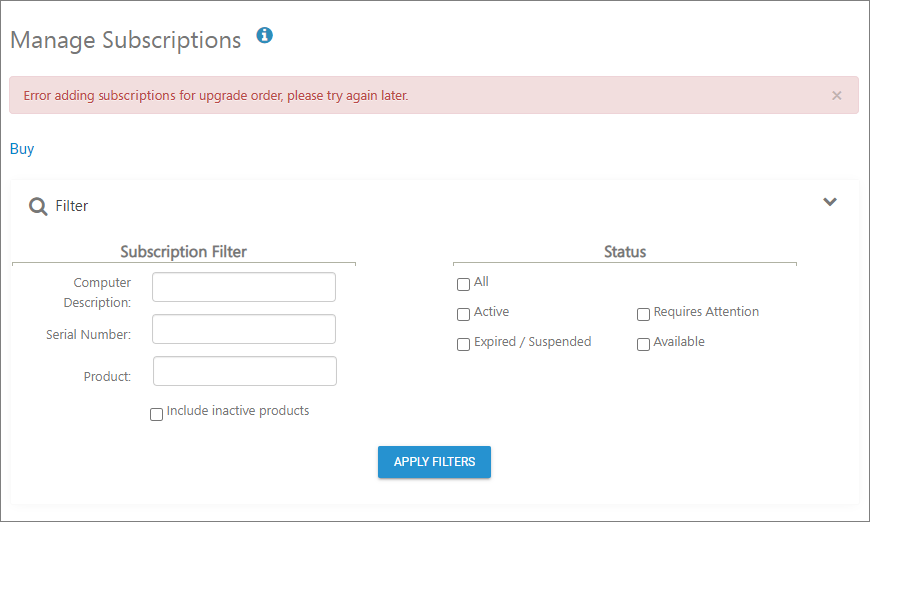 Why does it happen?
Instability occurred during the ordering process and the upgrade could not be completed.
What to do?
1. Repeat the procedure in a few moments.
1. In another Internet Explorer browser, access the Promob Portal and repeat the Upgrade procedure for your product.
1. If the situation persists, contact Promob Support.