The subscription upgrade is a simple way to migrate your subscription to a more complete version.
If the existing Promob subscription in your account has a version with additional ones, it will be possible to perform the Upgrade, to do this, proceed as follows:
IMAGEM NOVA
1. On the Promob Portal, access Subscriptions - Manage subscriptions.

2. The subscriptions available in your account will be displayed, and those with the Upgrade option will be displayed with the following icon: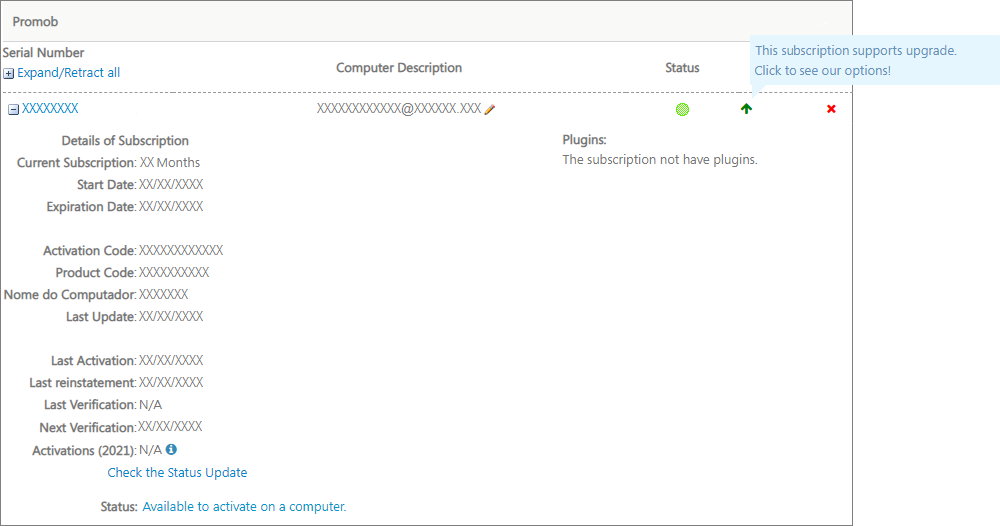 3. When you click to upgrade, you will see the source product, the upgrade destination product, and the subscription upgrade amount, as shown below:

4. To complete the Upgrade process of your product, click Finalize.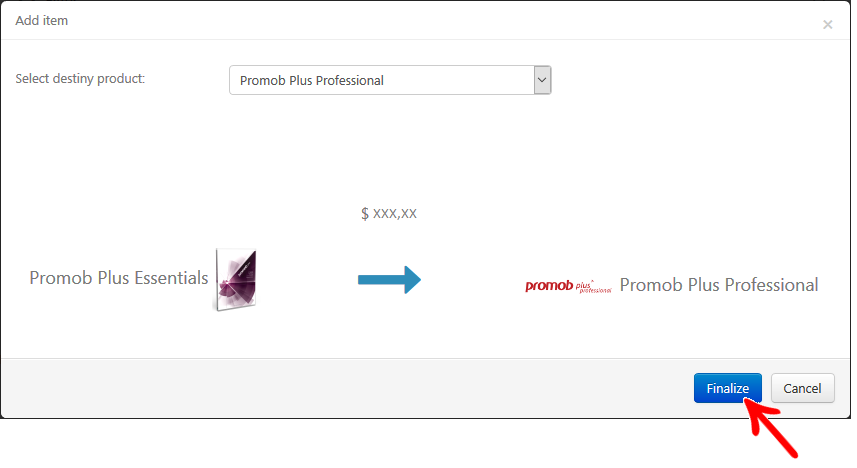 5. You will then be redirected to confirm your order. In this screen, the option to Undo upgrade request is available, when clicking your Upgrade order will be canceled.

6. After you finish your upgrade order, you will be redirected to your account order page. The product upgrade order will be displayed as below:

7. You will receive the order confirmation email with the description of the product upgrade: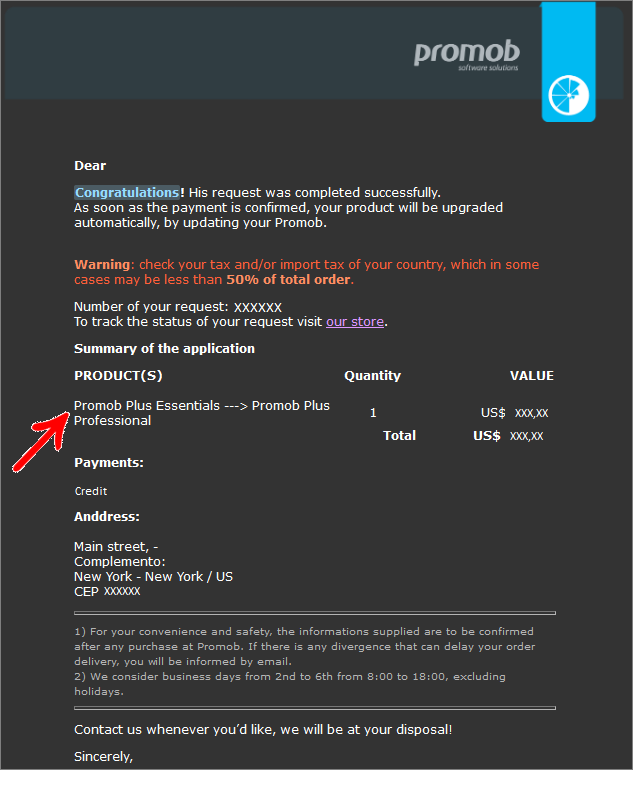 Upgrade Cancellation
If you want to cancel this upgrade process, click Cancel and the subscription management page will appear.