What happens?

When opening the Promob activation screen, the page does not load correctly and the message This program cannot display the web page or Page not found is displayed.
Why does it happen?
The situation is usually caused by a blockage or internet connection.
What to do?
Solution 1: make sure Windows is up to date
1. Access the start menu and enter updates;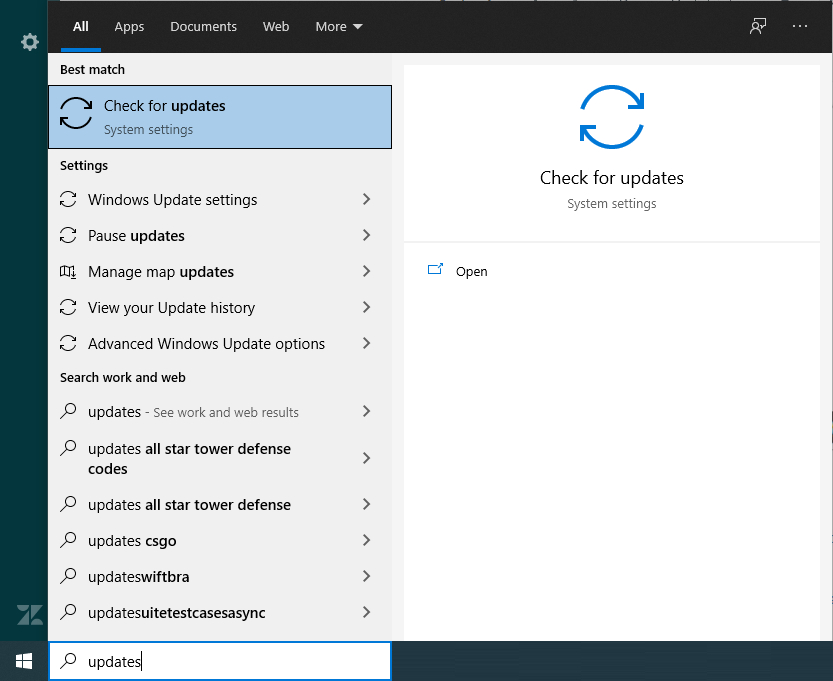 2. Locate and click Check for updates;
3. If there are updates available, they will be displayed on the next screen.
Solution 2: restore and reset Internet Explorer
1. With Promob closed, open Internet Explorer and click on Tools - Internet Options menu.
IMPORTANT: if the Tools menu is not displayed, press the Alt key;
2. Click the Advanced tab and then the Reset advanced settings button and Reset. In the displayed window check the Delete personal settings option and click Reset. After the reset process is complete, click Close;
3. Open Promob and activate.
Solution 3: disable antivirus
1. If you have an antivirus installed on the machine, disable it;
2. Promob identified that ESET NOD32 antivirus has an Internet access protection module that blocks some addresses needed to activate Promob. In this case, it is necessary to finish the activation process, disable the antivirus or the specific module and start the Promob activation process again.
Open ESET NOD 32 antivirus;
Access the menu Configuration > Advanced Configuration > Web and Email > Web access protection > HTTP, HTTPS;
Uncheck the Enable HTTP verification option;
Click on Ok;
Restart the computer;
Reopen Promob and test activation.
IMPORTANT: This procedure disables HTTP filter protection. It is necessary to contact the trusted computer technician so that he can assess the situation and how to configure the antivirus to avoid new occurrences.
Solution 4: run fix on registry
1. Close the Promob activation window;
2. Download the json.zip file;
3. Unzip the file;
4. Run the json.reg file;
5. Click Yes on the displayed message;

6. Click Ok;

7. Perform activation again.