What happens?
The situation occurs when Promob is activated, after entering the serial number, the message Webpage navigation has been canceled is displayed and the activation process cannot be continued.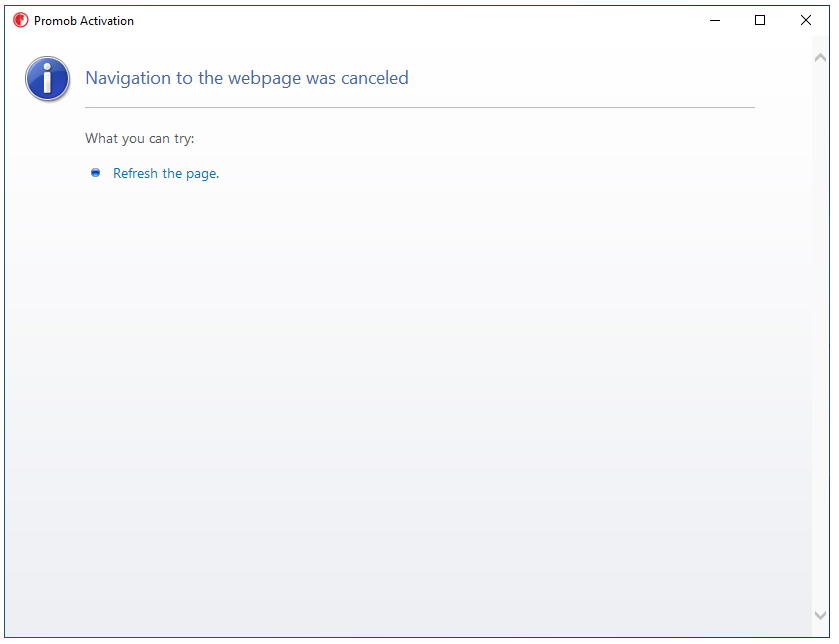 Why does it happen?
Internet Explorer browser with version below 11;
Settings not applied in Internet Explorer browser;
What to do?
Solution 1: Check Internet Explorer browser version
1. Close Promob and the activation screen
2. Open Internet Explorer Browser
3. Click here to check Internet Explorer version information.
4. If it is not 11, we advise you to upgrade Windows from your computer through Windows Update.
Solution 2: Verify TLS Settings in Internet Explorer Browser
1. In the Internet Explorer browser, access the Tools menu - Internet Options;
2. Access the Advanced tab;
3. Within the box that appears, look for the options: Use TLS 1.0, Use TLS 1.1, and Use TLS 1.2 and check them as shown in the image below: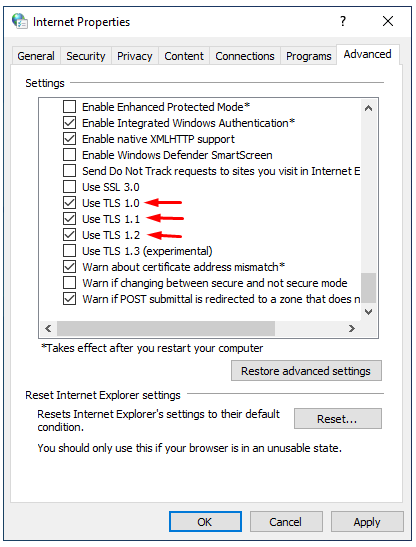 4. Once checked, click OK and close the browser.
5. Open Promob and test the activation again.
If the situation persists, we advise you to contact the Support through a request on the Promob Service Portal.