Whats happen?
When installing DocumentDatavaseService the message The installer encountered an unexpected error while installing this package. This may indicate a problem with this package. The error code is 2503. is displayed.
Why does it happen?
The situation is due to instability in the Windows Installer service.
What to do?
1. From your computer's Start menu, type cmd and run the Command Prompt as administrator.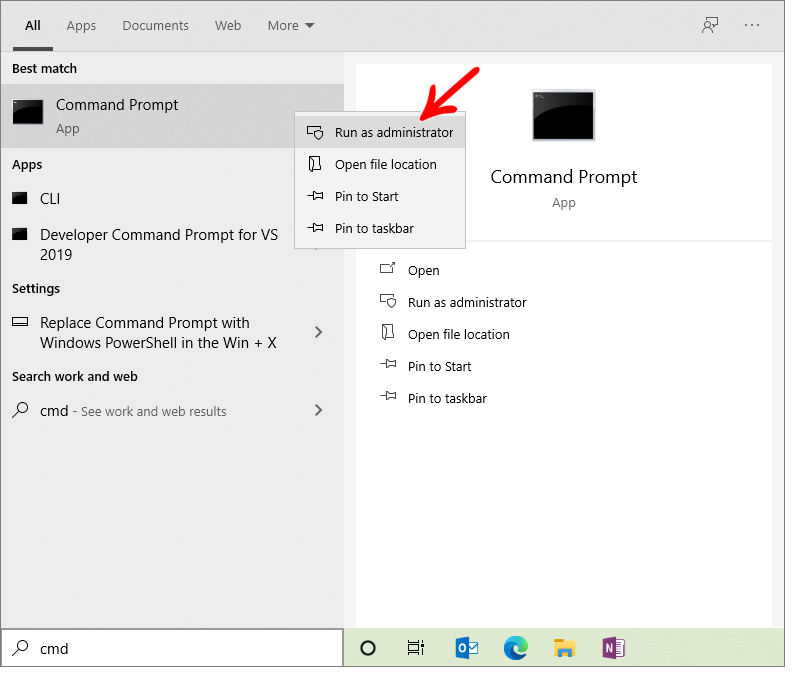 2. Paste the command:
REG ADD HKLM\SOFTWARE\Microsoft\Windows\CurrentVersion\Policies\System /V EnableLUA /T REG_DWORD /D 0 /F
3. Press Enter on your keyboard, and wait for the process to complete.
4. Restart the computer and check if the behavior persists.
5. If the situation persists, contact Promob Support.