Whats happen?
When generating the budget, the message The budget contain items without price is displayed, and the Edge Tape has a zero value.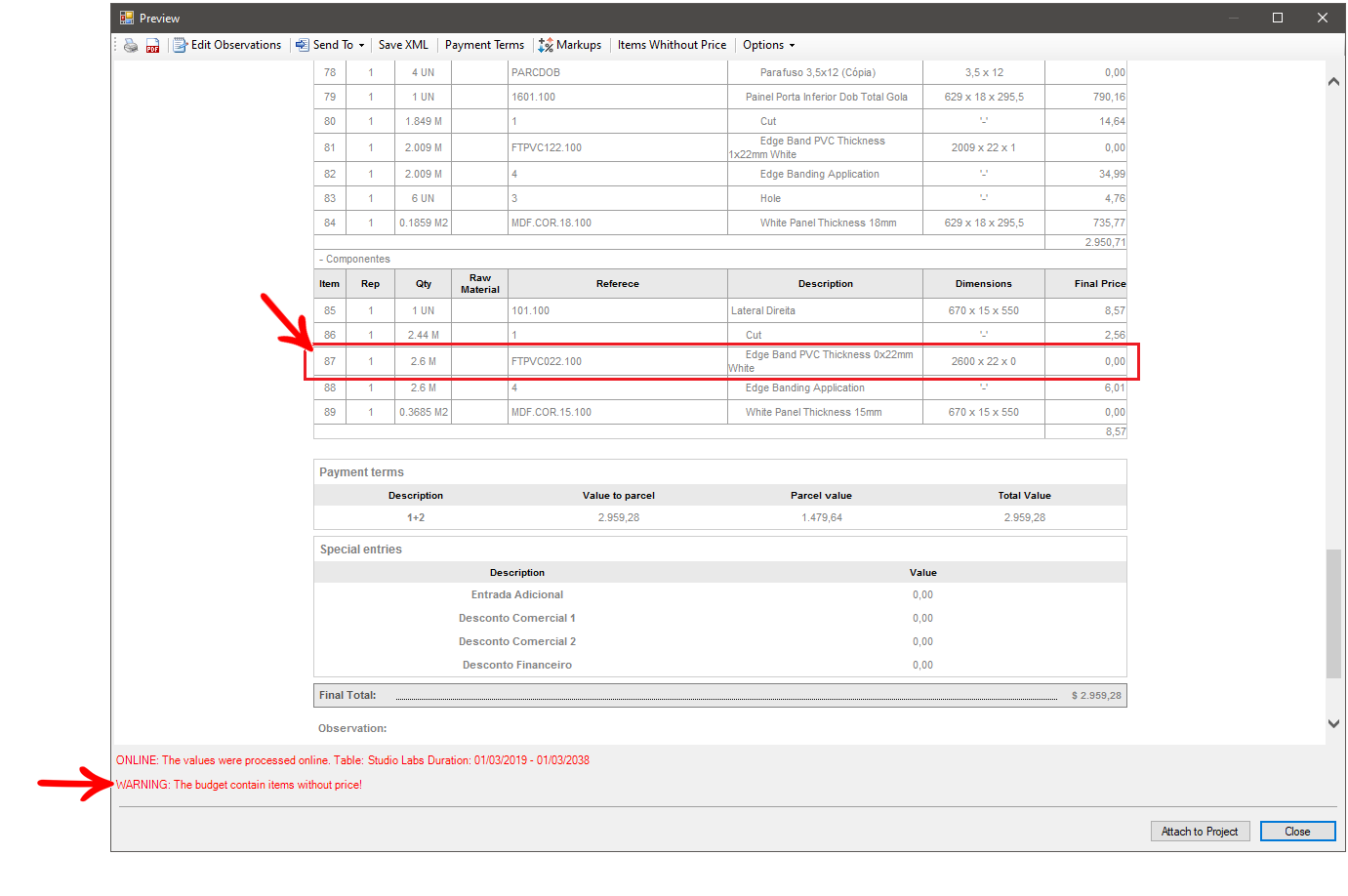 Why does it happen?
When an item is disassociated, most often shelves and panels from a modulation, the registration information is lost.
What to do?
Reinsert the item
1. Identify the item that has a zero value in the budget.
2. Revise this item in the project, and reinsert it into the environment.
3. Generate the budget again.