What happens?
When trying to find items using the Quick Find tool, no item is found, regardless of the term used.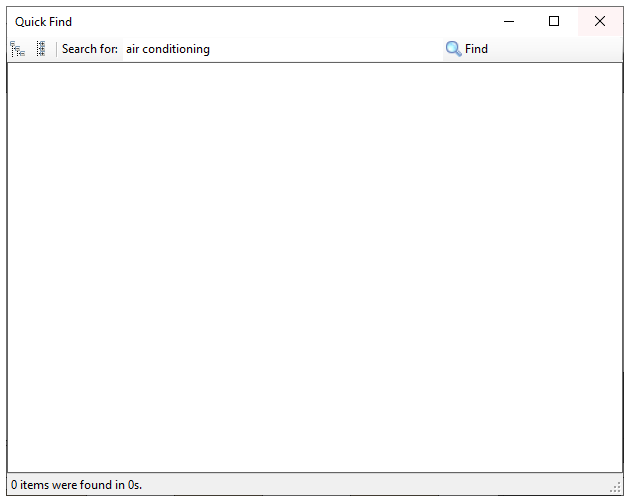 Why does it happen?
The situation may occur because:
- The name used for research is incorrect;
- The find cache is corrupted or inaccessible;
- The user does not have permissions to read and write information to the local folder.
What to do?
Solution 1: test the location with another term
1. Search for the term Stove and test if any results are displayed;
2. If the result is displayed, it is an indication that the name used for research previously is not listed in the library. Try to consult the factory to see how the item can be located;
3. If no results are displayed, proceed to Solution 2.
Solution 2: remove the cache
1. Close Promob;
2. Access the directory C:\ProgramData\Procad\Promob (name)\Repository;
3. Locate and remove the file * _en-US_search.cache;
4. Open Promob and try again to find the item. The cache will be generated again, wait a few minutes.
Solution 3: configure permissions
1. If the situation persists even after the cache has been removed, it is an indication that the Windows user is not allowed to read and write information to the local Promob directory. In this way, ask the responsible computer technician to configure the user's permissions.