Available as of Promob Worker version 6.60.17.3.
In the Worker Settings you can check the Path of the accessed ERP Executable, or if there is an inconsistency with this path.
To check the path of the ERP executable:
1. Open Worker, and select Settings.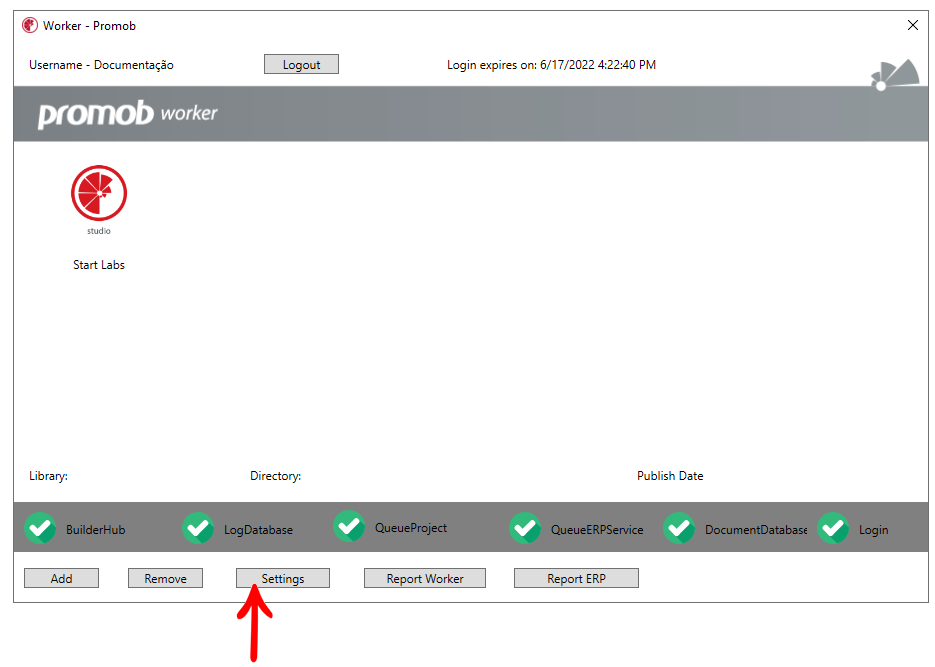 2. Select the Queue ERP tab, and click Connection Test .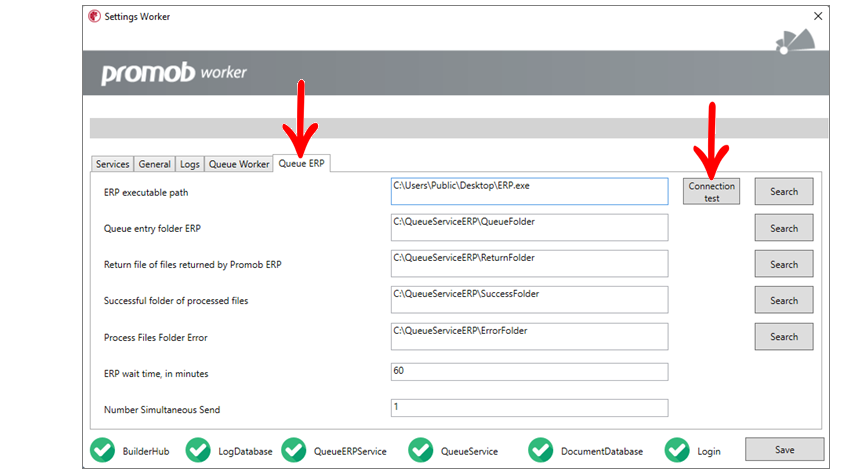 3. Check the path of the ERP executable: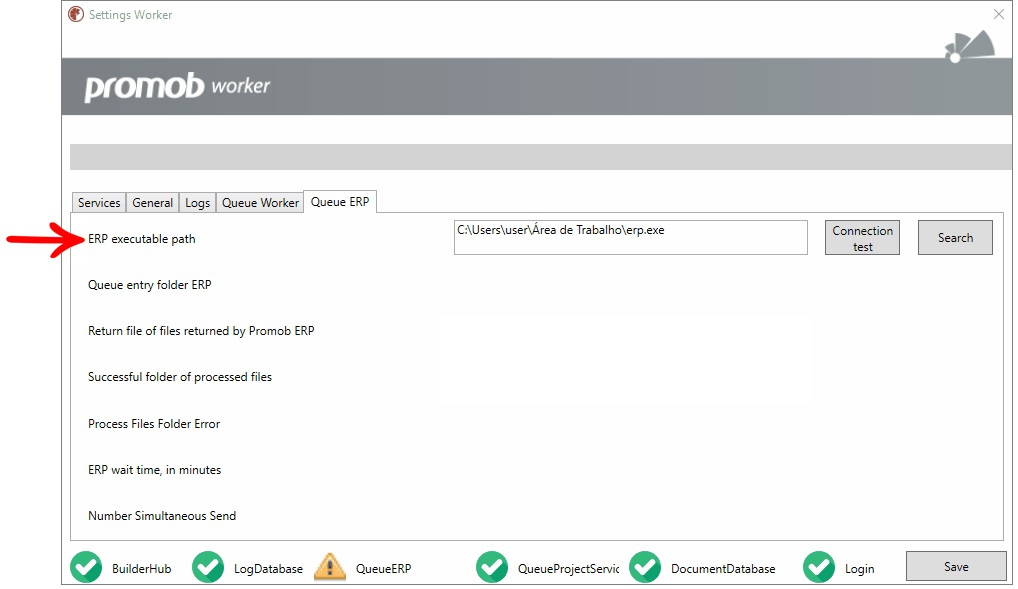 4. If it is not possible to access the executable path, the QueueERPService Connection icon is displayed flagged as shown below: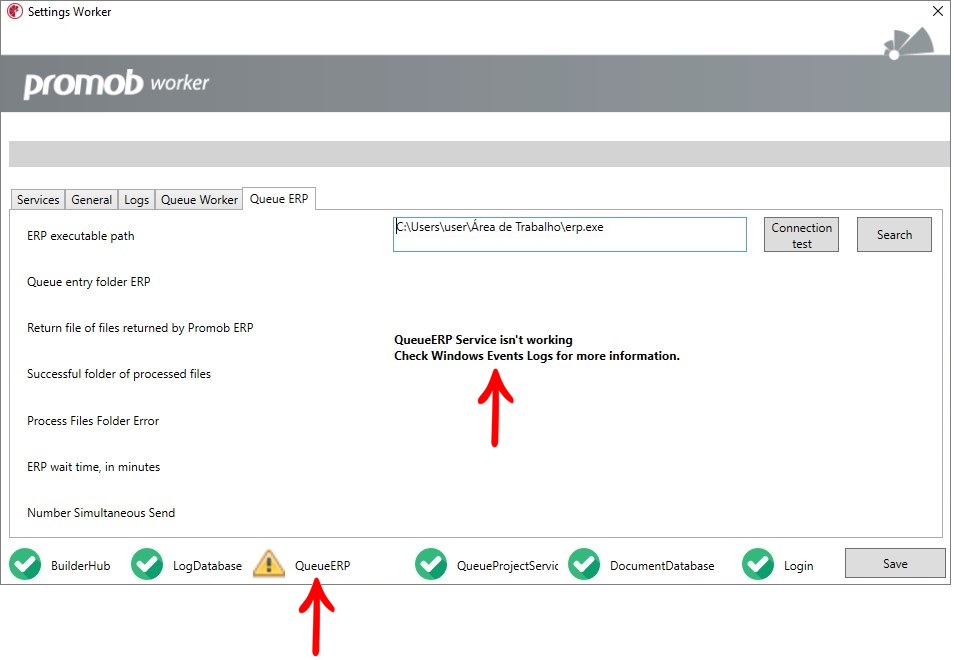 NOTE: When dragging the mouse over the QueueERP icon, the message Cannot access the It was not possible to access the ERP. Please check the path of the ERP executable: